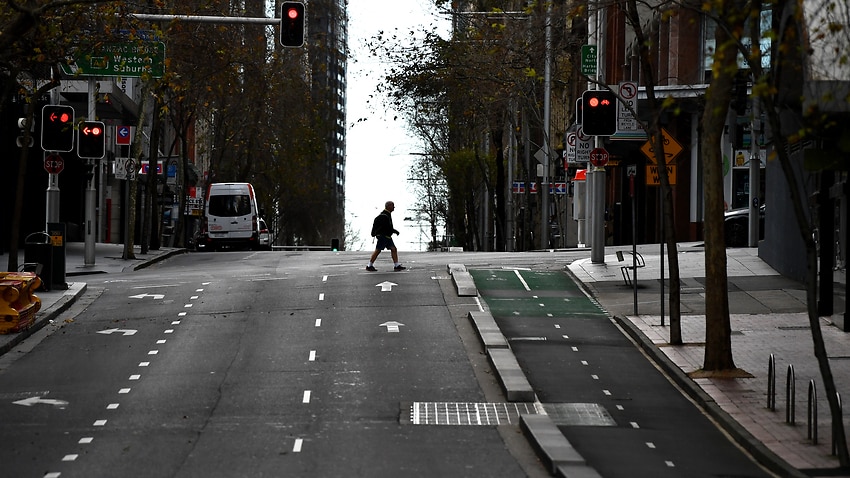 New South Wales authorities have announced a four-week extension of the Greater Sydney lockdown alongside a raft of updated restrictions as they work to curb the state's current COVID-19 outbreak. 
Citing low vaccination rates, authorities on Wednesday confirmed the current stay-at-home orders for Greater Sydney – including the Central Coast, the Blue Mountains, Wollongong and Shellharbour – will remain in place until 28 August.
It comes as the state announced 177 new locally acquired COVID-19 cases. 
"It was fairly obvious, given the way the numbers were going in the last few days, it would have not been possible for us to get out of lockdown tomorrow or Friday," Premier Gladys Berejiklian told reporters on Wednesday.
The updated restrictions for Greater Sydney apply to shopping and construction, with a support bubble for single people living alone and a pathway for year 12 students to return to classrooms also announced. 
Here's what you need to know. 
Singles bubble
As Greater Sydney residents enter their fifth week of lockdown, authorities say a singles bubble will be introduced, allowing people who live alone to choose one family member or friend to visit. 
But that person cannot change day-to-day.
NSW Health says restrictions will apply for people in the local government areas of concern, which now extend to Parramatta, Campbelltown and Georges River along with Canterbury-Bankstown, Fairfield, Liverpool, Blacktown and Cumberland. 
Shopping 
From midnight on Wednesday, 28 July, rules around shopping will align with exercise. Greater Sydney residents must limit their shopping to within their LGA or within 10km of their home, unless the item is not available locally. 
Non-essential workers and surveillance testing
From midnight on Wednesday, 28 July, non-essential workers in Parramatta, Campbelltown and Georges River will join the five existing LGAs of concern who are not allowed to leave their areas for work.
Only essential or authorised workers in these eight LGAs may leave their area for work.
From Saturday 31 July, all authorised workers from Canterbury-Bankstown must get tested for COVID-19 once every three days in order to leave their area. 
In the Fairfield and Cumberland LGAs, only healthcare and aged care workers are required to be tested every three days.
Construction resumes – but restrictions remain
From 12:01am on 31 July, construction in non-occupied settings outside the LGAs of concern can re-open as planned, but workers onsite will be capped at one person per four square metres. These "low risk" sites must have COVID safe plans in place. 
Tradespeople, including cleaners who are able to work with zero contact with residents, will also be allowed to resume work but with no more than two people inside and five outside. 
If contactless arrangements aren't possible, the work cannot go ahead. 
Construction and trade work cannot resume in the eight LGAs of concern, nor will workers be allowed to leave those areas. 
Year 12 students
The state government says Year 12 students are set to return to face-to-face learning on Monday, 16 August, with plans being finalised to resume in-class study under strict COVID protocols. 
"The NSW government is also working with industry and the Department of Education to introduce rapid antigen testing to mitigate against outbreaks in workplaces and schools," NSW Health said in a statement. 
Those students in the eight LGAs of concern will start being vaccinated with the Pfizer vaccine, with supplies set to be redirected from regional New South Wales. 
All other students in Greater Sydney will continue remote learning for the next four weeks. 
Source link