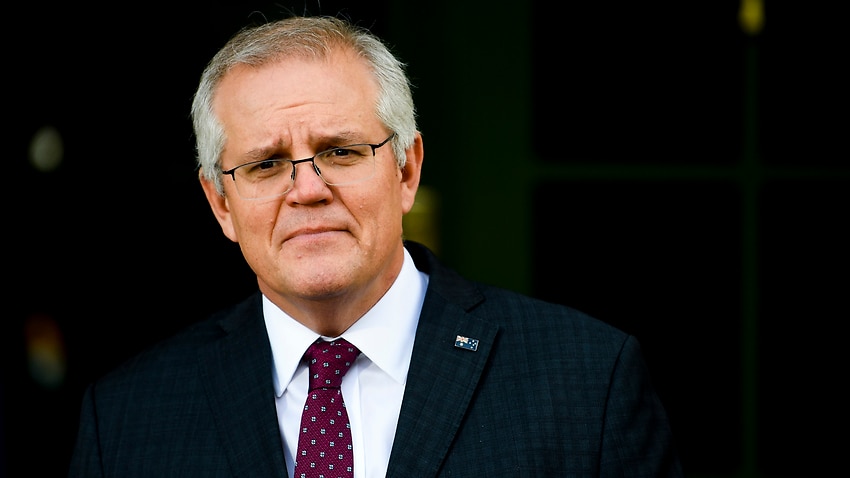 Prime Minister Scott Morrison says he won't overhaul the national COVID-19 vaccination rollout to answer a plea for help from authorities in New South Wales amid the state's worsening outbreak.
NSW Premier Gladys Berejiklian on Friday morning said the situation in Greater Sydney constituted a "national emergency" and called for a redirection of Pfizer vaccine supplies into the state.  
She took her call for assistance to a meeting of national cabinet with Mr Morrison and other state and territory leaders on Friday afternoon.
Fronting the media afterward, Mr Morrison said more vaccines would be directed to NSW where possible, but not at expense of the broader national rollout.
"Where there is potential to put more vaccines into New South Wales, even beyond what we are doing, of course we will seek to do that," he told reporters in Canberra.
"But we're not going to disrupt the vaccination program around the rest of the country." 
NSW on Friday recorded 136 new local cases of COVID-19, including 53 in the community, with most cases recorded in southwestern and western Sydney.     
Ms Berejiklian had earlier said the redirection of vaccine supplies to these areas was critical to containing the spread of the virus. 
"We need all hands on deck in terms of refocusing the national vaccine strategy. We need to get at least the first jab for as many people as we can in those affected communities as possible," she said. 
State chief health officer Kerry Chant meanwhile has recommended the federal government consider opening up Pfizer to essential workers under 40 in Sydney.
"What I've recommended to the government is we urgently do mass vaccination of those workers to stem the transmission risk," she told reporters. "We need to redouble our efforts." 
She has also called for a correction of the "mythology about AstraZeneca."
"In the context of the Delta threat, I just cannot understand why people would not be taking the opportunity to go out and get AstraZeneca in droves," Dr Chant said.
"Anyone under 40, consider it."
Chief Medical Officer Paul Kelly told a Senate committee on Friday he recognised the seriousness of the situation in NSW. 
"It is a very serious situation, particularly in southwest Sydney, but only in southwest Sydney," he told the committee.  
Vaccine campaign coordinator John Frewen said there was no "surplus" Pfizer supply on hand. 
"We have AstraZeneca available because supply is exceeding demand," he told the committee. 
"[But] at the moment we don't have surplus Pfizer." 
Victorian Premier Daniel Andrews has also called for a "ring of steel" to be created around Sydney to contain the virus.  
"Let's focus on fixing what is going on in Sydney, let's focus on not spreading what is going on in Sydney across the rest of our country," he told reporters.
Mr Andrews said he was not opposed to directing more vaccines to Sydney but said supply remained limited. 
"It's not my job to get the pubs open in NSW. So I'm not going to have Victorian vaccine go to NSW so that they can be open, while we're closed. That doesn't make any sense to me," he said.
The federal government expects to receive one million doses of Pfizer per week from now until the end of August. 
Currently around 15 per cent of the nation's population aged 16 and above have received both jabs.
With AAP
Source link