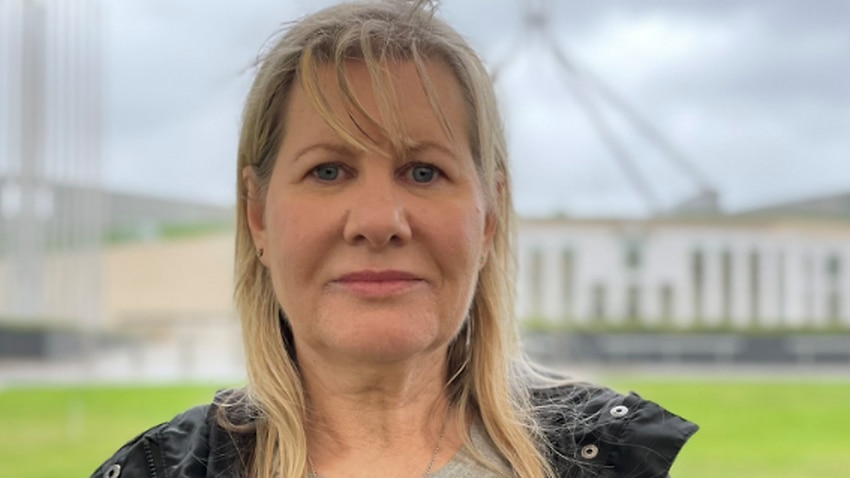 The mother who spearheaded a national campaign on behalf of her late son says the fight for change is not over despite the government's announcement of a royal commission into veteran suicides.
Julie-Ann Finney's son David took his own life in 2019 after a two decade career with the Royal Australian Navy.
Since then, Ms Finney has fought for a royal commission on his behalf and for hundreds of other Australian veterans who have died by suicide.
After a long-running campaign from former soldiers and advocates, Prime Minister Scott Morrison on Monday announced a royal commission would go ahead.
Ms Finney said the announcement marked a significant victory, but it was only a "first step" in the battle for change.
"This is day one of a victory and day one of the next fight," she said.
"I'm not going to bury my son and walk away. His name is Dave Finney, he was beautiful." 
Mr Morrison had previously resisted holding the inquiry – instead committing last year to establish a permanent commission of inquiry into veteran suicides. 
His change in decision comes after a motion calling for a royal commission passed both chambers of Parliament in March.
"I hope it will be a healing process," Mr Morrison told reporters.
"The problem is still with us – the grief of the families, the hardship of the comrades, as they have fought together and then have to deal with the aftermath of the fight when they return here to this country."
Ms Finney had collected more than 400,000 signatures calling for a royal commission since her 38-year-old son died two years ago. 
She said it would help in the healing process of supporting veterans who are facing trauma following their time in service.
"This is going to be part of healing the trauma, part of believing that the government wants to investigate and wants our veterans to live, part of believing that the deaths will be investigated," she said.
The royal commission is set to look into past suicides across the defence force, with its terms of reference to be set after a month of community consultation. 
It will include themes such as transitioning into civilian life, risk factors leading to suicide, deployment history and the availability of health services.   
Government launches royal commission into veteran suicides
Veterans have expressed support for the inquiry saying the process will help uncover difficult truths around the challenges facing serving personnel. 
Retired Special Forces Soldier Heston Russell said it was critical the royal commission worked with veterans through a ground up approach to hearing their stories.
"It is an amazing opportunity for us to now join together, to go back, draw a line in the sand and work together as a community to bring out the resentment, the issues and the systemic failings that have seen our veterans poorly managed, supported and transition from their life in service until afterwards," he said. 
Minister for Veterans Affairs Darren Chester said the royal commission marked a chance to reset the agenda and unite the veterans' community. 
"We understand that some people in our veteran community and their families will not heal until we have this royal commission," he told reporters.
Last year, Mr Morrison announced a permanent national commissioner into veteran suicides. 
At the time, there were more than 400 known veteran suicide cases dating back to 2001.
Mr Morrison maintains the position will still be created and will work in conjunction with a royal commission. 
Labor's defence spokesperson Brendan O'Connor criticised Mr Morrison's response as "belated" amid the long-standing calls from the veteran community. 
"This decision should have been made earlier," he told reporters.  
Defence Minister Peter Dutton earlier on Monday also overturned a controversial decision to strip certain veterans who served in Afghanistan of military honours.
Last year, Defence Force Chief General Angus Campbell said the meritorious unit citation the Special Operations Task Group would be revoked in response to the Brereton report – that found 'credible information' of war crimes committed by Australian troops.   
Mr Dutton said soldiers would no longer have medals stripped on a unit basis following backlash from the veteran community.
"We can look at the individuals that have done the wrong thing but their actions shouldn't define the acts of bravery and the acts of valour of the vast majority," he told reporters. 
The announcement of the royal commission comes after Mr Morrison last week revealed Australia would remove its final 80 defence personnel from Afghanistan in September.
Readers seeking support can contact Lifeline crisis support on 13 11 14, Suicide Call Back Service on 1300 659 467 and Soldier On Australia on 1300 620 380.