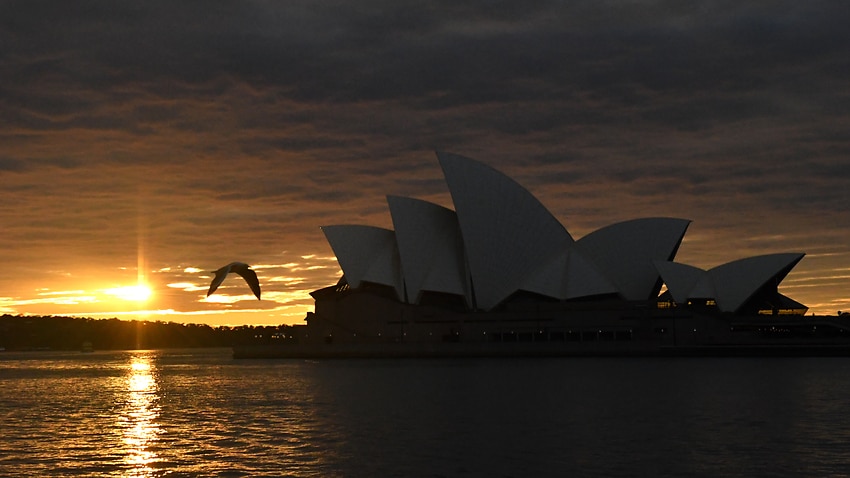 People suffering under Greater Sydney's extended COVID-19 lockdown will be offered greater financial support from the federal government. 
Prime Minister Scott Morrison announced on Wednesday the COVID-19 disaster payment offered to those who have lost work will be increased and people already on welfare support will also become eligible.  
People who lose more than 20 hours of work a week while in lockdown will now be eligible for a maximum payment of $750, while those who have lost between eight and 20 hours can apply for a $450 payment.  
Welfare support recipients who lose eight or more hours will now also become eligible for payments of up to $200. 
"The Commonwealth government has your back just as we've had the back of Australians all through this crisis," Mr Morrison told reporters.
People who lose work in Commonwealth-designated hotspots can currently qualify the COVID-19 Disaster Payment through Services Australia, when lockdowns extend beyond seven days.
The NSW government had been locked in negotiations with the federal authorities over the need for additional assistance in response to the economic impact of a four-week extension to restrictions. 
The additional payment will only require affected persons to apply once, for the existing disaster payment.
NSW Premier Gladys Berejiklian said the additional support would be critical for those in need.
"Please know we fought our guts out for these extra payments and I'm glad they are here and I do say they will keep us going. People should not feel stressed about their financial position," she said.
Mr Morrison has ruled out a return of the JobKeeper wage subsidy, describing it as "not the right solution for the problems we have now." 
"What we are doing now is faster, it is more effective, it is more targeted, it is getting help where it is needed far more quickly," he said. 
The new financial support arrangements will now be extended from week one of a lockdown in Australia.
Mr Morrison said the decision had been motivated after witnessing their effectiveness in containing the threat of the Delta variant. 
"It was very clear that this is now the pattern," he told reporters.  
"There is a clear learning here, and that is the approach that I would expect states would follow in the future."
More support for businesses
Meanwhile, additional financial support is also on the way for businesses affected by the Greater Sydney lockdown extended to 28 August. 
The federal government has agreed to co-fund an expansion of the COVID-19 Business Support Payment in NSW.
Under the expanded payment, businesses – including not-for-profits – that have suffered a 30 per cent or more decline in turnover will now be eligible for between $1,500 and $100,000 per week.
The payment will continue to be calculated based on 40 per cent of the payroll for eligible businesses, but the maximum turnover threshold will be increased from $50 million to $250 million. 
The payment for sole traders remains set at $1,000 per week.
NSW Treasurer Dominic Perrottet – who had been campaigning for a return to JobKeeper – described the increased federal support as a "marked improvement".  
"I accept that I have probably been a pain in the ass for the prime minister," he said.
"But I am here to fight for workers and businesses across the state and I will continue to do that."
Additional information around the business support can be found at Services NSW. 
Source link