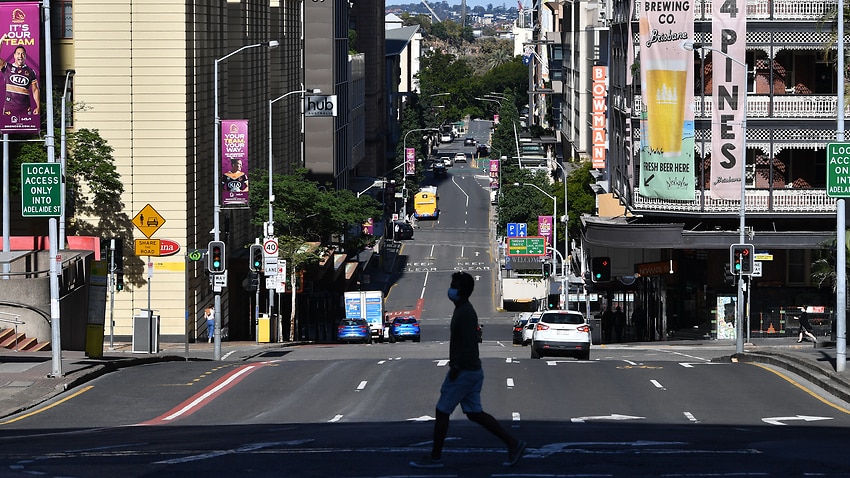 Millions of Queenslanders are set to learn if they'll leave an eight-day lockdown sparked by the state's worst COVID-19 outbreak in more than a year.
Premier Annastacia Palaszczuk is expected to emerge from 14-day's hotel quarantine after her recent trip to Tokyo for the Olympics on Sunday morning to reveal if a lockdown of the state's southeast will end as planned at 4pm.
Chief Health Officer Jeannette Young has expressed confidence in recent days that she'll be able to lift her stay-home order for 11 local government areas.
The outbreak have risen to 102 cases in western Brisbane in the past week, but all are linked to existing cases in the so-called Indooroopilly cluster, which is centred on a number of schools.
None of the 13 cases announced on Saturday were infectious in the community.
Much is riding on Dr Young's decision, with businesses in the southeast forced to close or scale down operations since the lockdown began at 4pm on 31 July.
The shutdown was initially supposed to last for three days but when cases linked to the cluster surged it was extended for a further five.
Even if lockdown does end the risk posed by the Delta variant has convinced authorities to prioritise vaccinations for daycare and school staff, fly-in fly-out workers, and freight and distribution centre workers.
Ms Palaszczuk says those groups have been added to the "high risk" category meaning they will go to the front of the vaccination queue.
"The Delta strain has taken a heavy toll on our schools and we need to provide the best possible protection for staff and students," Ms Palaszczuk said in a statement on Sunday.
"This strain of the virus moves incredibly quickly, and we need to be just as fast in our response."
If stay-at-home orders are lifted, more than 10,000 Queenslanders will also remain in home quarantine, having had some level of contact with known cases.
Dr Young and Deputy Premier Steven Miles have thanked those people, saying they are doing the hard yards to keep their fellow Queenslanders safe.
With further cases expected to emerge in infected households, Dr Young said there was more work to be done by those families.
"This is going to be a lengthy time for some of those people, because as each person in the household becomes positive, quarantine then extends for another 14 days from that point, going forward," she said.
"It is absolutely critical that no-one from any of those households goes out into the community."
Source link