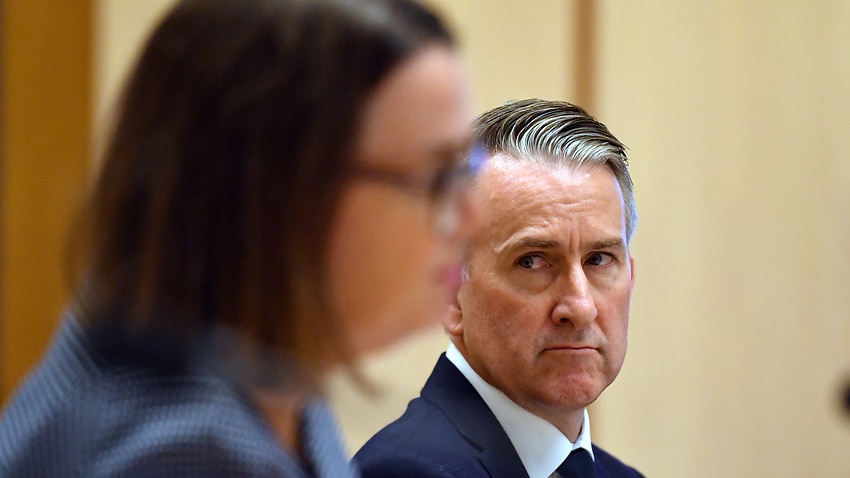 A four-year wait period already applies to JobSeeker, Youth Allowance, Austudy and other payments.
Concerns have already been raised the changes could cause financial distress, disproportionately impact women and prevent people from fleeing domestic violence.
Mohammad Al-Khafaji, head of the Federation of Ethnic Communities Council of Australia, told the committee on Monday the measures were "deeply unfair" and short-sighted.
"What this is creating is a two-class system – [that] you need to be in Australia for long enough, you need to do your time before you are actually Australian enough to deserve a social safety net," he said.
"That's not the Australia that I know."   
FECCA CEO Mohammad Al Khafaji. Source: SBS
---
Mr Al-Khafaji is calling for more detailed modelling to assess the bill's economic and social consequences, as well as its impact on the attractiveness of Australia's migration program.
Settlement Council of Australia CEO Sandra Elhelw Wright flagged the extra waiting times could adversely impact social cohesion and the economic potential of migrants.
"It is the initial period of settlement where people usually require support most," she told the committee.
"What we've seen with waiting periods is that [is the] period where the majority of people are most likely to struggle." 
The move was first announced in this year's federal budget and is expected to save the government $671 million over five years.
Humanitarian visa holders and their family members would remain exempt from the extended waiting period. The change would also only affect future permanent residents and does not change rules for those already in Australia.
The committee on Monday also heard warnings some migrants could now face up to eight years before they get access to welfare as they transition from temporary visas to permanent residency.
About half of all permanent residents have been living in Australia on temporary visas, including paying taxes, the committee heard.
Mr Al-Khafaji is worried this sends the wrong message to prospective migrants about their place in Australia.
"It actually sends a major signal to prospective migrants [and] future citizens – we are a country that will do anything at the expense of migrants," he said.
The Department of Social Services on Monday told the committee the proposal was aimed at reducing inconsistencies in wait periods.
Deputy secretary Matt Flavel also denied it would increase the risk of people "falling through the cracks".
The Special Benefit – a payment for people in financial hardship that are not eligible for others – "is there to recognise those particular circumstances where there might have been a change … like additional caring responsibilities", he said.
Mr Flavel also said the department was "not aware of specific evidence that the measure itself will lead to an increase in either family or domestic violence".
Source link