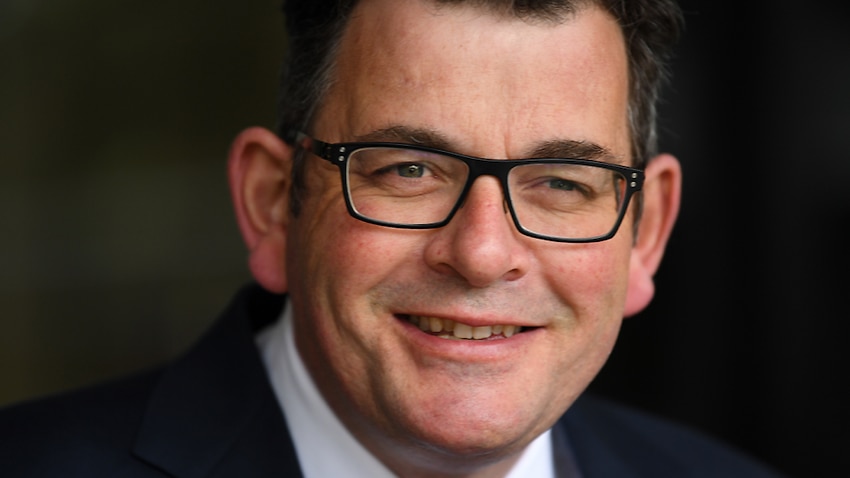 People in Melbourne cannot visit regional Victoria.
Under the new roadmap, people will be able to welcome 10 people to their home per day, including children. 
Indoor venues will be able to welcome 20 people inside as well as 50 outside, according to density limits.
"I could not be more proud of our community coming forward, making these decisions to protect themselves, to protect the people they love, and to protect all of us against this global pandemic," Mr Andrews said on Sunday.
"Today is the day to congratulate and thank every single one of those five million Victorians who have at least got one dose."
The milestone comes four days ahead of schedule thanks to soaring second-dose rates.
There are 777 people currently in hospital, with 151 in intensive care and 94 are on a ventilator, both reductions from the day before.
Approximately 90 per cent of those in hospital and 97 per cent of those in intensive care were not fully vaccinated, Premier Andrews said.
"Nothing tells the story of the power and the protection of vaccination more than those stats," he said.
It was revealed on Saturday a COVID-positive 15-year-old girl had become the youngest victim of Victoria's third wave.
Police also squashed another would-be anti-lockdown, anti-vaccine protest in Melbourne on Saturday.
Officers significantly outnumbered the wannabe demonstrators, several of whom were arrested as they attempted to gather at Princes Park in Carlton North.
Organisers flagged other meeting locations using an encrypted social media channel before calling it quits.
Source link