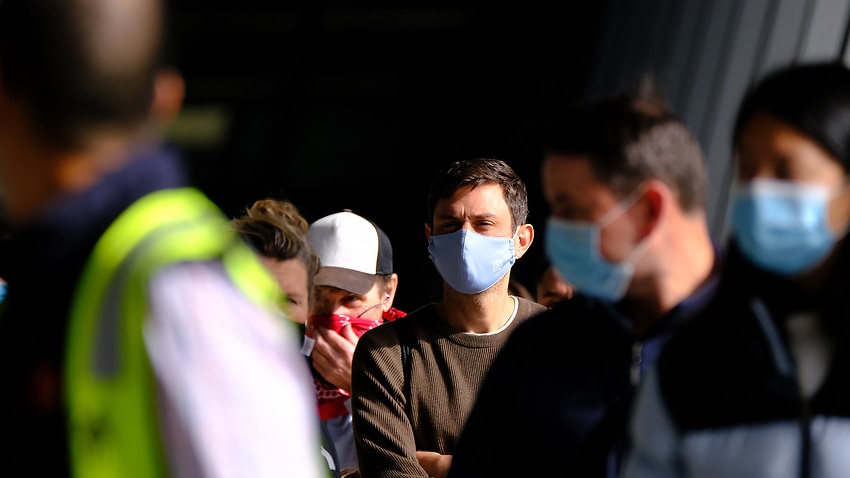 Victoria has reported five new community cases of coronavirus as it emerges a Melbourne aged care worker has returned a positive test.
Arcare Maidstone, in Melbourne's west, said on Sunday a worker, who had received their first dose of a vaccine, has returned a positive test and the facility was in lockdown.
The home said the staff member last worked on 27 May, and that they were wearing a mask and did not have any symptoms at the time.
Arcare said "a significant number" of residents have already had their first dose of the vaccine and the home was "well prepared" for an outbreak.
The five new community cases announced on Sunday came from more than 45,000 tests, and bring the number of active infections in the state to 49.
In addition to the new local cases, one extra infection has been recorded in hotel quarantine.
The number of exposure sites in the state has grown past 170 and includes venues at Melbourne's large Chadstone Shopping Centre.
Five new local infections were reported on Saturday from a record 56,624 tests.
There were 17,702 vaccinations administered on Saturday, down from 21,626 doses given on Friday but up slightly from 17,223 given on Thursday.
Of the five new local COVID-19 cases announced on Saturday, four were close contacts of a food delivery driver who travelled across north and southeast Melbourne while potentially infectious. The fifth case was a person connected to the Port Melbourne outbreak linked to Stratton Finance.
Health Minister Martin Foley said on Saturday authorities were "getting close on the heels" of the latest outbreak but it was still "too early" to say whether the lockdown would go longer than the slated seven days.
More to come.
With AAP.
Source link