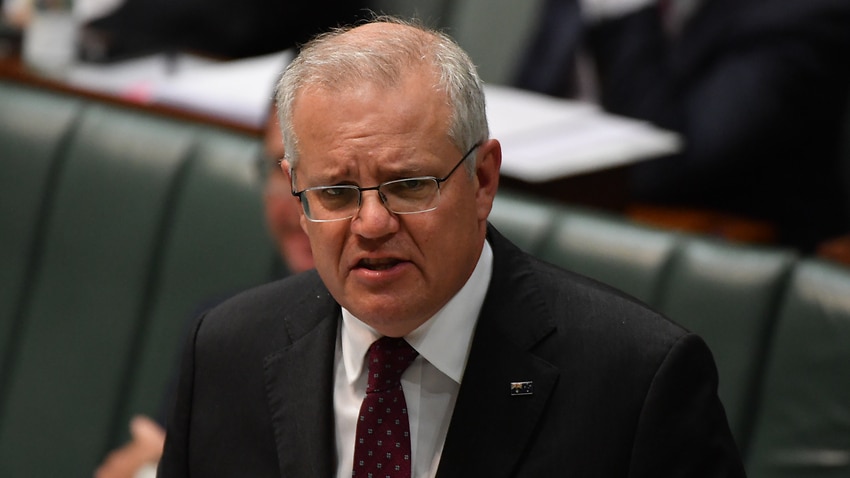 Shadow foreign affairs minister Penny Wong has questioned whether Prime Minister Scott Morrison was "lying to cover up his mistake" after an apparent blunder regarding Australia's stance on Taiwan. 

The diplomatic status of Taiwan is a tricky and highly-contentious issue. China asserts that "Taiwan is an inalienable part of China", while many in Taiwan assert that the country is independent. 
Mr Morrison last week made a reference to the "one country, two systems" approach in answering a question about Taiwan. That comment appeared to contradict the official Australian position.
The "one country, two systems" approach is the position taken by Beijing, while Australia officially backs the "One China" diplomatic approach.
The difference is that while Australia doesn't recognise Taiwan's sovereignty or government, it does support Taiwan's participation in international organisations and engages in two-way diplomatic talks.
Mr Morrison was pressed to explain the confusion around his comments in an interview with SBS News on Wednesday.
"What we know is that we have a situation with China where we've recognised, we've recognised how they see these relationships within the region, particularly in relation to Taiwan and formerly Hong Kong and things of that nature," Mr Morrison said.
"And so Australia understands that, that's always been the basis of our policies."  
In response to the direct question "Did you make a mistake in that comment", Mr Morrison replied "no".
Senator Wong on Thursday pressed Mr Morrison to clarify his stance. 
"Either Scott Morrison has substantially shifted Australia's policy on Taiwan, adopting Beijing's position and ending 50 years of bipartisanship – or he's lying to cover up his mistake. Given his form, my assumption is it's the latter." 
'One country, two systems' comments directed at Hong Kong 
A spokesperson from the Prime Minister's office said Mr Morrison's reference to the "one country, two systems" principle was actually a comment about Hong Kong.
"Australia's one-China policy has not changed," the spokesperson said in a statement on Wednesday night.
"However, Australia maintains close and positive unofficial ties with Taiwan, an important trade and economic partner. 
"The Prime Minister's comments on 'one country two systems' were in relation to Hong Kong."  
Mr Morrison made the initial remark in an interview on radio station 3AW last Thursday when he was asked by broadcaster Neil Mitchell whether Australia stood with Taiwan, in the face of a possible "final assault" from China. 
"Well, we've always honoured all of our arrangements in the Indo-Pacific, particularly our alliance with the United States," Mr Morrison said.
"We're very cognisant of the uncertainties in our region, Neil, and I'm not one to, you know, speak at length on these things because I don't wish to add to any uncertainty. 
"But that's why we have the security arrangements we have in place. We've always understood the one system, two countries arrangement and we will continue to follow our policies there." 
He went on to correct the statement. 
"One country, two systems, I should say," Mr Morrison said.
That confused security and defence analysts because officially Australia has a "One China" policy in relation to Taiwan.
The Joint Communique posted on the Department of Foreign Affairs website details the "fundamental basis of Australia's One China policy".
"The Australian Government does not recognise (Taiwan) as a sovereign state and does not regard the authorities in Taiwan as having the status of a national government," the DFAT statement says. 
"Dealings between Australian government officials and Taiwan, therefore, take place unofficially."  
The "one country two systems" approach is the position endorsed by China on Taiwan. 
"Taiwan is a sacred and inseparable part of China's territory," according to China's Foreign Affairs department website. "This is the origin of the concept of 'one country, two systems'."