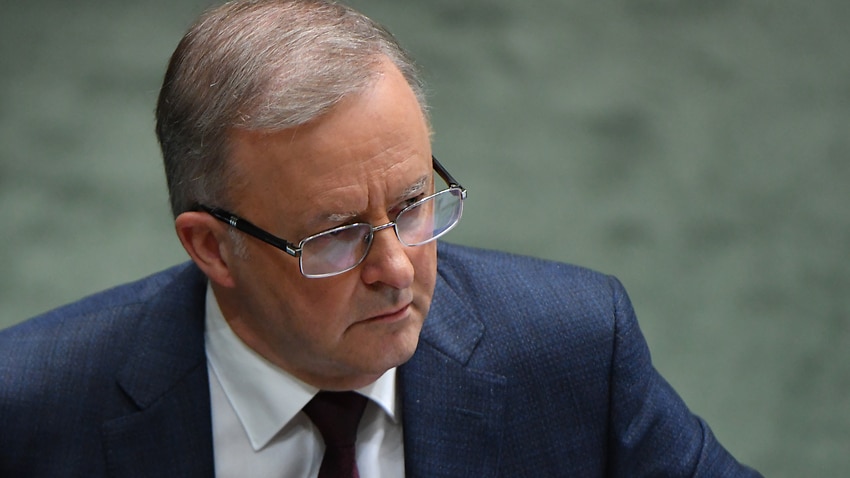 Australia's major political parties have backed a cultural overhaul after a former Liberal staffer's rape allegation engulfed a fortnight of parliamentary sittings.
Brittany Higgins' allegation of sexual assault against a former colleague in Parliament House has sparked widespread calls for change in federal politics.
The Morrison government has been under intense pressure over its response to the 2019 incident.
There are four inquiries underway including a multi-party investigation aimed at ensuring parliament is a safe working environment. That will take in reviews of culture around the treatment of women in the Liberals and Nationals.
Labor's national executive will on Friday discuss a new code of conduct and complaints process for sexual harassment and bullying.
Labor MP Sharon Claydon, who chairs the group that has drafted the new policies, raised the prospect of having an independent third party investigate allegations about the party.
"There is I still think room for a broader discussion in Labor about whether there are times where you would want to also engage a complete independent outside source," she told the ABC.
Ms Higgins is pushing for change after feeling she wasn't supported when she first made the allegation, leading to her withdrawing her police complaint out of fear for her job.
She reinstated the complaint on Wednesday.
Home Affairs Minister Peter Dutton defended referring to details of Ms Higgins' case as "she said, he said". He said he was pointing out that police hear different evidence before deciding whether a prosecution would take place.
"That is not to detract from a victim, not to detract from the seriousness of this matter," Mr Dutton told the Nine Network.
"I find the sexual assault of women, sexual harassment in the workplace, that one of the most abhorrent acts a man could ever perform or undertake."
Mr Dutton, who is a former detective, bristled at suggestions he was being insensitive.
"I've locked people up for rape, I have made it my priority in public life to be honest and I feel very passionately about this, to protect women and children," he said.
Deputy Labor leader Richard Marles said the revelations were an indictment on everyone in parliament.
"It is a call to parliament being what should be the model workplace in the country and that's what we've got to strive towards," he told the Nine Network. 
Embattled Defence Minister Linda Reynolds is expected to be released from hospital on Friday or Saturday after being admitted on advice of her cardiologist.
Senator Reynolds, who was Ms Higgins' boss at the time of the incident, was under extreme scrutiny about her handling of the complaint.
Like this story? Here's where else you can find SBS News content and follow us:
SBS News website: Save our website sbs.com.au/news as a favourite. 
Source link