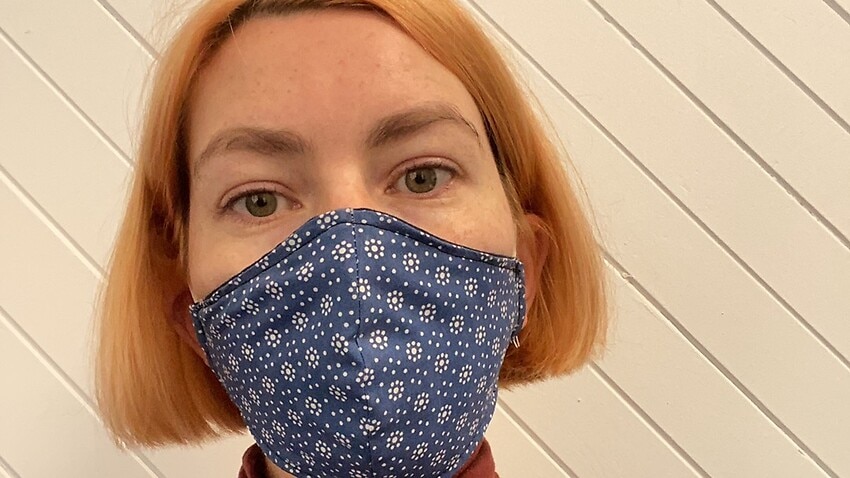 At the height of the pandemic, Jenna was juggling part-time work and study while battling a debilitating chronic illness, when she realised she owed money to the federal government.
She had been receiving JobSeeker unemployment assistance when the business she was working for applied for JobKeeper, and there was a brief overlap in her payments.
"I contacted Centrelink asking whether I could change my report and whether I could pay back the money I had been overpaid immediately," she told SBS News.
"They told me no and that I had to wait until a debt had been formally raised."
The Centrelink debt letter arrived 10 months later for $1,164.40 –  an amount she could no longer afford.
A private debt collector then contacted Jenna, and a payment plan to repay the money with interest was organised.  
"I was very stressed out. $40 a fortnight is about what I need to pay for my medication, and that makes me really anxious and stressed," she said.
Jenna is one of more than 11,000 people who were sent debt notices from the federal government in an attempt to claw back almost $33 million dollars due to pandemic overpayments.
But the government has not required large profitable companies to repay wage supplements, sparking accusations of hypocrisy.
Federal government accused of double standards
Shadow Assistant Minister for Treasury Andrew Leigh has accused the government of double standards.
"The government is chasing the little people on the lowest rung," he said.
Greens Senator Rachel Siewert said the debt notices should be rescinded immediately.
"Those people on income support who have been stressed for the last 18 months are receiving debt notices, yet the billionaires aren't," she said.
"People on income support with no additional assistance are at risk of losing their houses."
But Government Services Minister Linda Reynolds says refunds have been demanded from businesses too.
"$296 million has been identified in overpayments to businesses and $185 million has been recovered from businesses so far," she said in parliament on Tuesday.
In a statement to SBS News, Services Australia said the ATO has recovered approximately $138 million in JobKeeper overpayments to business.
"Under JobKeeper, where a business misreported against the eligibility criteria, the ATO has the power to recover overpayments," it said.
This week the major parties joined forces to quash an attempt to make companies that earn more than $10 million disclose their JobKeeper payments.
The move would have provided greater public transparency for large businesses that potentially turned profits after claiming the wage subsidy.
But Finance Minister Simon Birmingham said the government didn't want to vilify businesses that were eligible under the scheme.
Dean Fletcher from the Australian Unemployed Workers Union said the system was confusing.
"The maze that exists when applying for welfare through Centrelink – it's a bureaucratic nightmare," he said.
"It's been designed to deter people from claiming welfare that they're entitled to."
Mr Fletcher said it had a damaging impact on people's lives, dubbing it "RoboDebt 2.0".
"It destroys people, it destroys lives," he said. "For the government to be doing this, in the middle of a pandemic, when there's an employment crisis, when cities are in lockdown… it's disgusting."
Source link