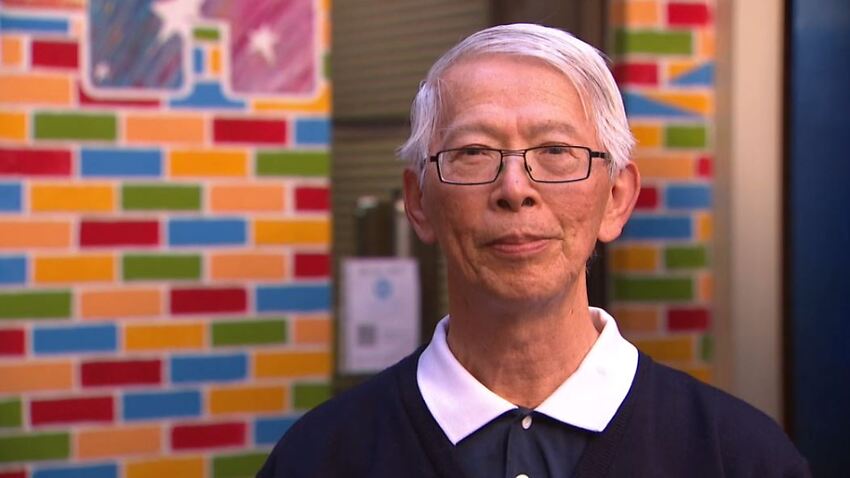 Marion Rae remembers the first time she experienced age-based discrimination. She was in her mid-40s and had returned from working overseas in Japan.
"I went to a company in the city and they said, 'yes you have a great CV', but I couldn't get an interview," she told SBS News. 
"Somebody suggested I get a facelift and lie about my age."
"I found it profoundly shocking that Australia had become so superficial that people were assessed on the basis of whether they had wrinkles or not. Their experience wasn't what counted; it was their looks."
Now 70, Ms Rae says she has experienced most ageism while navigating the fields of health and finance.
"I feel that I'm not heard," she said.
"My experience, for example with medicos [health workers], was that they didn't ask me, I wasn't included in my own care plan, my experience was irrelevant."
Age-based discrimination in Australia
A national survey commissioned this year by SBS as part of its new documentary series What does Australia really think about …, found 51 per cent of people agree that age-based discrimination is common in Australia.
Seventy-two per cent said they believed older people are often lonely and 42 per cent said younger people make assumptions about older people because of their age.
More than 2,000 Australian adults took part in the survey. 
According to clinical geropsychologist Nancy Pachana, who specialises in the psychology of older people and reviewed the survey's findings, a feeling of being "invisible" is common among older people.
"This is really terrible because Australia has one of the best longevities in the world … and yet older adults are experiencing almost this sense of dismissal in society," she told SBS News.
"It's small acts that render older adults invisible or making assumptions.
"So assuming the older person doesn't know about technology, assuming that they may not be thinking clearly; it's these tiny acts that over time can really diminish a person's sense of themselves as efficacious."
The survey also found 85 per cent of people agreed that age discrimination shouldn't be accepted in the workplace.
"Approximately one in 10 companies in Australia do not want to hire people over 50," Dr Pachana said.
"Given that people are living longer, and the tremendous work and value that older workers can bring to a company – they bring experience, they bring networks – then this is a great loss."
Age-based stereotypes
Some though, are determined to prove that age really is just a number.
For actor and former Playschool presenter Noni Hazlehurst, the stereotyping of older people is what's damaging.
"There are just as many different kinds of old people as there are different kinds of young people," she said. 
"You can't generalise and the judgement that we apply to ourselves in society is so damaging because we are not getting to that human level, we are always judging on the outer."
Taiwanese migrant Show Tson Yen is also determined to challenge age stereotypes, and particularly those which intersect with his culture.
The 75-year-old said independence, social connection and mutual respect are high priorities for him as he grows older but "Asian elderly often rely on their children to care for them".  
"Because of that, it is also the culture that older people stay with their children."
"I don't want to depend on my children, I want to take care of myself."
Caring for an ageing population
For Sunny Chan, volunteering at the Parramatta Mission in Sydney has helped him stay connected.
"Every day I keep learning and every day I pick up new things to keep my mind up to date," the 66-year-old told SBS News.
The not for profit organisation's executive general manager Mark Newton says creating an inclusive community is an integral part of supporting Australia's ageing population.
He said more than half of those seeking support from his service are older Australians.
"If they are recent migrants, if they don't have family supports, if they're not used to the government services that are provided, it can make them vulnerable," he said. 
"[Many older adults experience] feelings of isolation, whether it be to do with COVID, with the lack of connection or perhaps they don't feel part of the mainstream culture."
Age discrimination will be explored in part two of the SBS documentary series What Does Australia Really Think About … on Wednesday 25 August at 8.30pm. Catch-up on the series at SBS OnDemand.
Source link