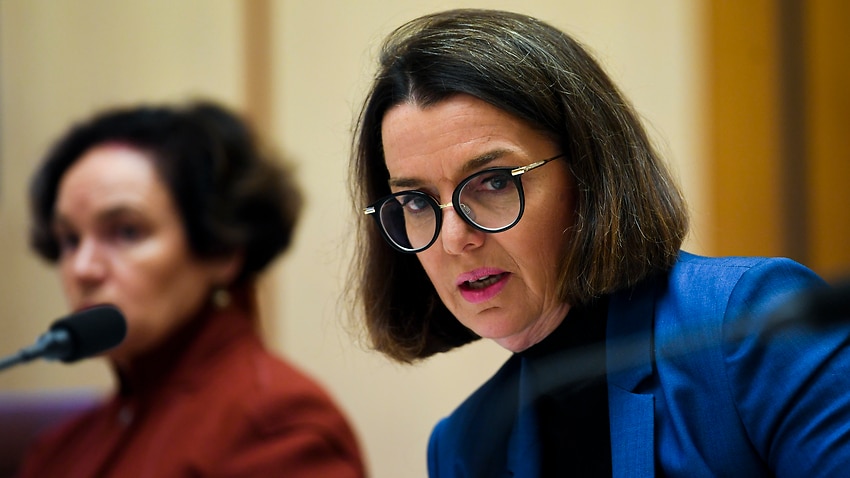 "So we've got over 7,000 people across the country who are struggling with cancer being treated for cancer, who are languishing below the poverty line on JobSeeker?
"That's an indictment on our country," she said.
It comes amid an ongoing Senate inquiry into the purpose, intent and adequacy of the Disability Support Pension, which has highlighted how the payment's strict eligibility requirements exclude people with cancer unless they are terminally ill.
Greens Senator Janet Rice. Source: AAP
---
To qualify for the DSP, applicants must prove their condition is "fully diagnosed, treated and stabilised". 
People who cannot work but fail to meet that criteria then often end up on lower payments with mutual obligations requirements, such as JobSeeker.
Matt Flavel, the Department of Social Services' deputy secretary, said as of April this year there were 17,369 people on the DSP with "cancer" or "tumour" listed as their primary medical condition.
"Many people with cancer do in fact, receive the DSP and it can also be granted manifestly," he said.
Asked how many of the 7,694 cancer patients on JobSeeker were being forced to undertake mutual obligations requirements, Mr Flavel said it was a matter for the Department of Employment, Skills and Education.
"However, my understanding is very few, if any, of those cancer patients actually have active mutual obligations requirements," he said.
Social Services Minister Anne Ruston said there are "other provisions" within the welfare system to support people that don't meet DSP requirements.
"The Disability Support Pension is for a specific purpose and has specific criteria that [people are] required to meet," she said.
Senator Rice later asked Senator Ruston whether the government was going to leave the more than 7,600 people with cancer on JobSeeker "languishing in poverty".
Senator Ruston hit back, rejecting the premise of the question.
"The social security system, in conjunction with the healthcare system in Australia, is designed to support Australians through difficult situations, and of course is there when people find themselves permanently in need of support," she replied.
Source link