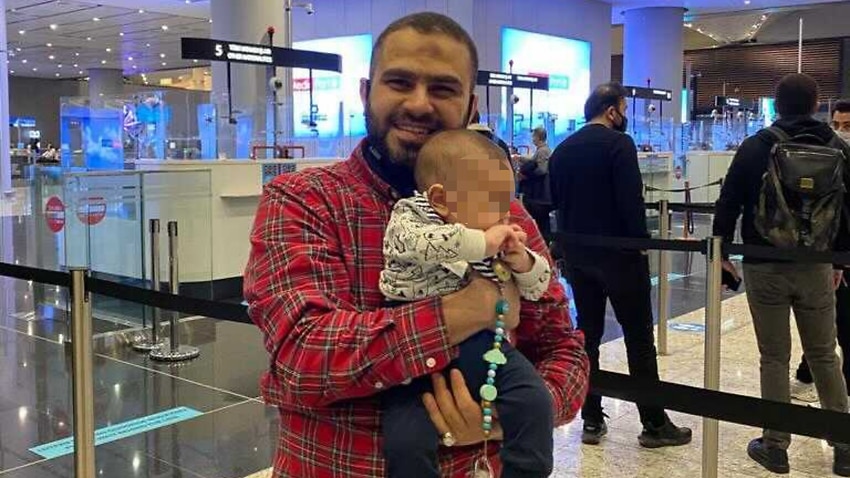 The wife of an Australian citizen detained in Morocco and facing extradition to Saudi Arabia has issued a desperate plea for help to Prime Minister Scott Morrison.
Dual Australian-Saudi citizen Osama Al-Hasani, 42, was taken into custody on 8 February, hours after arriving in Tangier, Morocco, from his home in the United Kingdom to visit his wife and four-month-old child.
Saudi Arabia has requested his extradition, which appears to have instigated the arrest, but the exact nature of the allegations against him is unclear.
According to local media, Dr Al-Hasani has been targeted for allegedly participating in the organisation of "an activity of public opposition" against a sect of Sunni Islam called Wahhabism, which is the dominant faith in Saudi Arabia.
In a desperate letter addressed to Mr Morrison, his wife, Hana Al-Hasani, pleaded with the Australian government to help "stop this injustice".
She said Dr Al-Hasani was arrested "by force" at her home on orders of Saudi Arabia and "beaten" in front of herself and their newborn child.
"Since he was arrested I haven't been able to see my husband, I'm extremely worried for his wellbeing and health," the letter reads. 
"My husband is [a] peaceful academic who [has] no presence in any political party or media.
"He is being tortured to sign [an] extradition order to be sent to the Kingdom of Saudi Arabia without prosecution."
It is understood a court hearing for Dr Al-Hasani was scheduled for 3 March but has since been postponed until Monday. Supporters say he is being held at a prison in Tiflet, a town in northwestern Morocco, where Ms Al-Hasani said he has been fed only bread and water. 
A Department of Foreign Affairs and Trade spokesperson told SBS News it was providing consular assistance to an Australian man detained in Morocco.
"The circumstances of his detention and possible extradition are of concern to Australia," they said. "Our Embassy in Rabat is in direct contact with local officials. An Embassy official has visited the Australian."
Earlier this week, Ms Al-Hasani told SBS News she feared her husband's fate "would be like that of Jamal Khashoggi" if he is extradited, referring to the Washington Post columnist who was allegedly killed by Saudi government officials in 2018.
"I am afraid that my husband will be handed over to the Saudi authorities, I am afraid to lose [our newborn child's] father," she said during the interview, conducted via WhatsApp.
President of the Islamic Council of Victoria, Adel Salman, told SBS News Dr Al-Hasani had worked as a guest imam at a mosque in West Melbourne during the month of Ramadan in the early 2010s before moving overseas.
He said Dr Al-Hasani was "quite popular" during his guest appearances and known for his recitation of the Qu'ran. 
"I trust that he is being afforded all appropriate consular assistance and that the Australian government has reached out to the Moroccan government to ensure he gets fair and proper legal process," he said.
The Twitter account Prisoners of Conscience – which advocates on behalf of prisoners in Saudi Arabia – has led a campaign against Dr Al-Hasani's deportation, warning that his life is in danger if he is moved to Saudi Arabia.
They say Dr Al-Hasani was travelling on his Australian passport when he entered Morocco. 
Dr Al-Hasani's Twitter profile, which has more than 5,000 followers, says he is an "Associate Professor of business information systems" and a "consultant for international business trade".
Prisoners of Conscience describe him as a "prominent figure", a merchant, Qu'ran reader, and former professor at King Abdulaziz University in Jeddah.
Source link