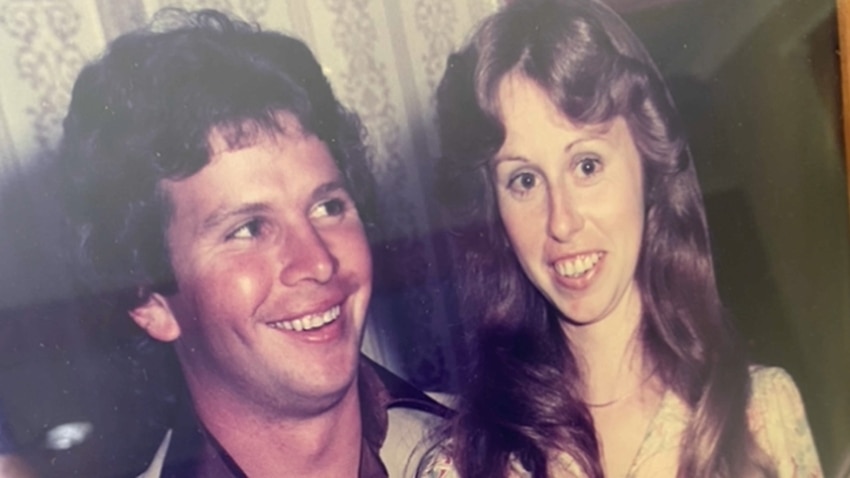 A human jawbone that washed up on a northern New South Wales beach in 2011 has now been linked to a man who disappeared at sea more than forty years ago.
New technology allowed police to make the genetic link, finally providing closure for the family.
William "Bill" Moran and his wife Philippa died when wild weather caused their boat to sink in northern New South Wales, off Evans Head in 1979. 
Phillipa's body was found washed up on Kingscliff beach several days later, but her husband's body was never found.
Thirty two years later on the same beach and on the same date the boat sank – a jawbone was found on the shore. 
It has only recently been identified as the jaw bone of William Moran through a DNA match with a family member. 
In August 2020, after a routine familial DNA search, NSW Health Pathology alerted police of a possible match to a biological relative.
Missing Persons Registry Coordinator Carole Field says the match with someone from the convicted offenders database is a first for NSW.
"We search just about everyday. I'd love to say the links happen all the time, but they're not. They are rare.
"That's why it is so important to get relatives of missing persons to come forward and give their DNA sample. To think that we can help a grieving family from someone who went missing decades ago, it certainly gets us excited."
This month, a pilot program is being launched by police on the NSW Mid-North Coast, asking families of missing persons to volunteer their DNA to be matched with unidentified bodies and human remains.
Glen Brown from the Missing Persons Registry says there are many unsolved cases. 
"I mention we have 330 unidentified human remains cases – currently we have 756 outstanding long term missing persons cases in NSW. The Northern region, for whatever reason, has almost 200 of those 756 cases.
"For a lot of our historical unidentified human remains cases, it's probably our last chance to get a result with those investigations."
For the sister of Philippa Moran, Maria Moran, the memory of losing the pair remains raw.
"It's just a tragedy – two wonderful people like that. Who knows what they would've done.
"We miss them everyday and it is just a tragedy that they were taken so young."
The pilot program hopes to revolutionise missing persons investigations – and eventually be rolled out across the country and the world.