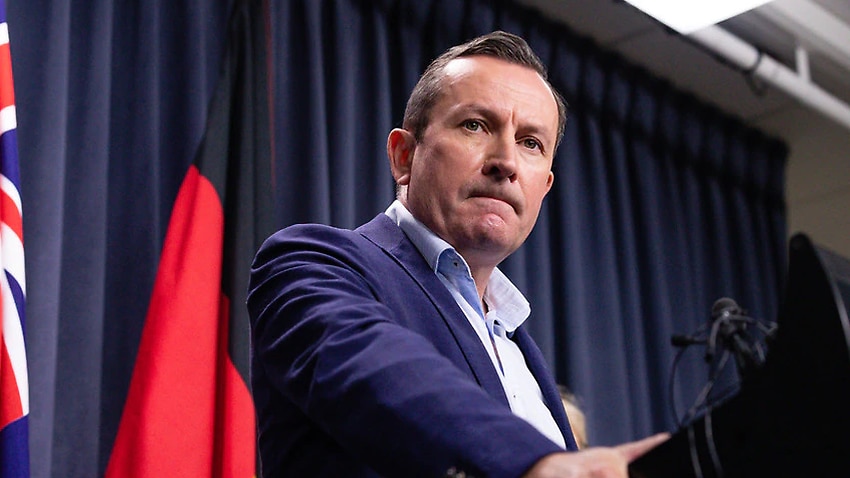 Premier Mark McGowan said a hotel quarantine security guard in Perth who tested positive is being isolated in hotel quarantine, along with his housemates. 
Investigations are continuing into how he acquired the infection.
Mr Gowan said Perth will not be returning to lockdown conditions right now, but mask wearing will now be mandatory in both indoor and outdoor settings from 6pm local time. 
"We have done this before and we must do it again," he said referring to three-day lockdown that was lifted this week and replaced with interim measures. 
"What has helped enormously is that due to the interim restrictions we have had in place since Tuesday – they have significantly reduced movement in the community; and the fact that everyone has been wearing masks.
"That gives us some confidence that the risk of transmission is significantly lower than it would normally be."
The positive test result for the security guard was returned this morning.
Mr McGowan said health officials have connected his movements to a shift on the 24th of April at the Pan Pacific Hotel in Perth. 
29 April: Immigration Minister Alex Hawke on India's COVID-19 crisis
"We know from routine testing that two arrivals subsequently tested positive and were located in rooms on the same floor where this security guard was working."
He said CCTV vision is being reviewed to find out more about how the virus was spread. 
"As to how the security guard could have been infected, it is possible transmission could have occurred while the international arrivals were admitted into hotel quarantine – and possibly when transferred to their rooms." Mr McGowan said. 
Test results on the security guard's housemates have come back positive for two people; and negative for five others. 
Mr McGowan said the security guard was tested on Friday, as part of requirements of his job working in hotel quarantine.
He developed symptoms on Thursday, which he believed were connected with his first shot of the Pfizer vaccine he had received. 
Perth and Peel regions emerged from a three-day lockdown this week after a leak from hotel quarantine, the Mercure Hotel facility in Perth.
Source link