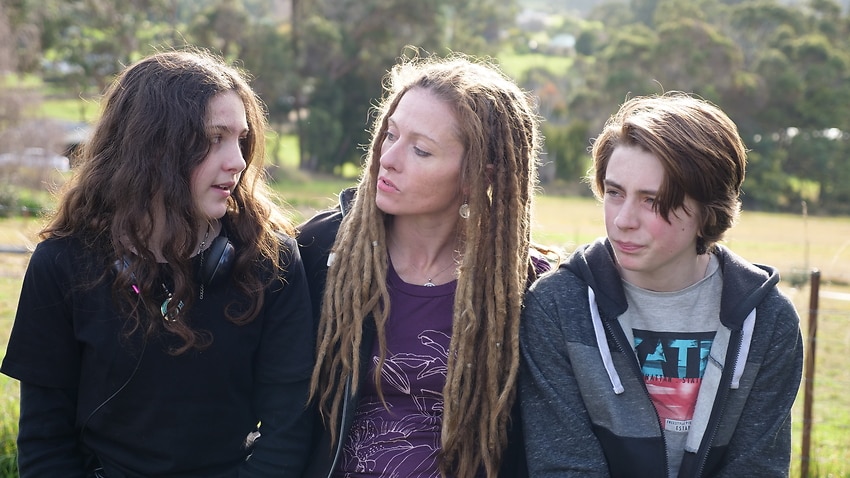 Amy Ivey says she started to get her life back when the federal government introduced JobSeeker – a welcomed boost in welfare support during the coronavirus pandemic. 
But now, with the announcement of a $3.57-a-day permanent boost to the JobSeeker payment, the single mother-of-two is worried what will happen when the coronavirus supplement is wound back. 
"We will basically be going back to very stressful times," she told SBS News. 
Ms Ivey started claiming the Newstart allowance (later replaced by JobSeeker) in 2019 after a fall at work in Tasmania. It meant she could no longer continue with her physically-demanding job. 
During that time, Ms Ivey said she struggled to cover rent, groceries, fuel and other essentials – all the while trying her best to make a life for her two children, now aged 12 and 15. 
"I had a system where we would eat some fresh fruit and vegetables in the first week, and spend the second week on porridge and pasta and cereal for dinner," she said. 
"That was extremely stressful, and I would wander around with a calculator." 
Ms Ivey said she would "pour everything she had" into raising her children, which would often mean having to juggle her credit card repayments with her own medications needed for her back injury. 
She said it pained her when her children were bullied by their peers. 
"They have bravely taken it in their stride, but it's not something you wish for your teenage children to have to bear… it doesn't feel good as a parent to have them socially disadvantaged in that way," she said. 
When the $550-per-fortnight coronavirus supplement was rolled out last April, things started to improve for Ms Ivey and her kids. 
She said she was able to put some money towards an online course to retrain as a domestic violence support worker – a less physically-strenuous job that she could better handle. 
"I could put money aside for bills, I could keep on tops of things and put money towards retraining," she said. 
Ms Ivey said she is "quite scathing" of the federal government's modest permanent boost to the Jobseeker payment. 
Prime Minister Scott Morrison announced on Tuesday the some 1.2 million unemployed Australians on the JobSeeker payment would receive $50-a-fortnight more when the $150 coronavirus supplement ends on 31 March. 
It takes the post-March payment rate to $615.70 a fortnight, or around $44 a day, which had been boosted to $715.70, or around $51 a day, by the coronavirus supplement. 
The modest increase lifts JobSeeker to 41.2 per cent of the national minimum wage and will cost $9 billion over four years.
The move came after years of campaigning by welfare organisations, business groups and opposition politicians who argued the pre-pandemic rate of $565.70 a fortnight – just $40 a day – was not enough to live on.
Australian Council of Social Service chief executive Cassandra Goldie said on Monday JobSeeker recipients were struggling to afford rent, food, medication and bills even with the coronavirus supplement.
Ms Goldie said Tuesday's announcement was "a mean-spirited and complete betrayal" of what was really needed to lift vulnerable Australians out of poverty.
"The government has missed its opportunity to be a government that stood for human decency, to be a government that stood for human dignity, to be a government … that genuinely had people's backs," she told reporters.
"What we've got today represents a heartless betrayal of the millions of people who have been hit by unemployment." 
Mr Morrison said the boost was "the single-largest increase in the JobSeeker payment since the mid-80s, year-on-year". He said "there will always be suggestions by some that it should be more". 
"That's why a government has to exercise judgement in getting that balance right, not just in the setting of the payment, but also the conditions that sit around the provisions of that payment," he said on Tuesday. 
Employment unions, welfare advocates and the Greens have also slammed the government's proposed JobSeeker hotline that grants employers power to report anyone refusing a job offer to the government. 
Ms Ivey said a social safety net that sits below the poverty line "is not a social safety net at all". 
"It inhibits your ability to work if you're living in survival tactics … It's a barrier to finding work rather than being incentivised," she said. 
"It needs to be at least at the poverty line, because it's a disincentive or a discouragement to work if you are losing sleep over whether you can afford a roof over your head, whether you can afford clothes, haircuts, medication.
"Anything less than that is not worth a damn."
Here's where else you can find SBS News content and follow us:
Source link