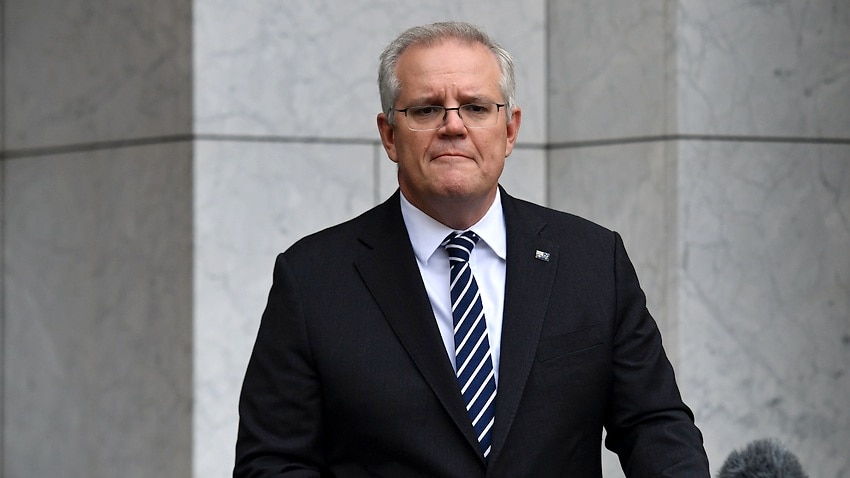 Prime Minister Scott Minister said 400 civilians in Afghanistan who worked with the Australian government have been brought to Australia. 
The US Marines have arrived in Afghanistan's capital of Kabul to evacuate local civilians and embassy staff. 
Mr Morrison said the government is considering what further steps should be taken. 
"What I can assure that this task has the utmost urgency of the government," Mr Morrison said of further evacuations of local civilians.
"The situation is very dire…Our focus now is to ensure that we continue to support those who have aided us and ensuring that 400 people have already been brought to Australia as we have been working on this quite rapidly in recent months as the situation continues to deteriorate. We will continue to redouble our effort in that regard with our partners."
The prime minister said there was "no place more complex than Afghanistan".
"Australia and our allies have done much to secure their peace but this remains a very troubled part of the world not just recently but over generations and generations," Mr Morrison said.
"We went there with our primary purpose, as I've indicated, and that was to hunt down Osama bin Laden and prevent al-Qaeda using it as a base and mounting their attack. That was achieved but the challenge for the people of Afghanistan, sadly, remains an unresolved issue and we hope for the best for them but the situation is very dire."
He said what was happening in Afghanistan was "heartbreaking", in particular for the Australians who have served there.
"I can only imagine how they are feeling today," he said.
Foreign Minister Marise Payne said reports of the Taliban's violence and treatment of women as it captures territory in Afghanistan is distressing.  
"This is a deeply disturbing situation. The security situation is clearly deteriorating."
Mr Morrison said he thanked Australian soldiers who served in Afghanistan. 
"We can only offer our humble thanks of a nation to them. And I don't believe any Australian who falls in that service dies in vain, because what we always seek to fight for, which is freedom, is always important in whatever course, regardless of the outcome."
Source link