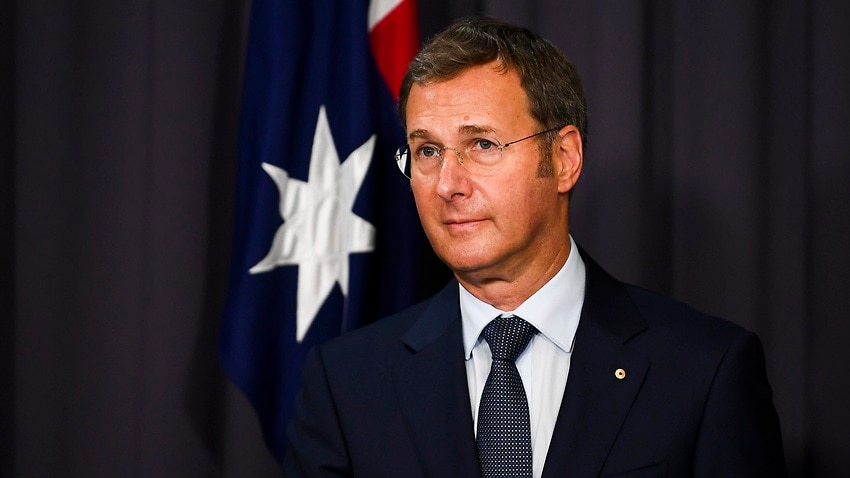 A man is being treated in a Melbourne hospital for an "extremely rare" blood clot condition after receiving the AstraZeneca COVID-19 vaccine. 
Chief Medical Officer Michael Kidd confirmed earlier media reports on Friday, stressing it is not clear whether the illness is linked to the man's vaccination. 
It is the first blood clot case in Australia, although earlier cases in Europe prompted a temporary pause in a number of countries until the EU medicines regulator declared the AstraZeneca vaccine "safe and effective".
Professor Kidd said the Australian blood clot case is being taken very seriously, but wanted to reassure Australians that clots linked to the vaccine were extremely rare.
"I remind anyone receiving a vaccination over the coming few days that these instances of serious clotting disorders are extremely rare and have occurred in only a very small number of cases," he said. 
He said those at high-risk of catching COVID-19 should not panic over the latest blood clot case.
Which country is winning the COVID-19 vaccine race?
"At this time, the risk of serious disease and death from COVID-19, if we experience another severe outbreak, especially among older Australians and those with severe health conditions, is far greater than the very small potential risk of a very rare clotting disorder associated with the vaccine," he said. 
Professor Kidd added that 30,000 Australians develop thrombosis every year from a variety of causes.
Members of the Australian Technical Advisory Group on Immunisation (ATAGI) COVID-19 Working Group are meeting on Friday evening to provide further advice on the AstraZeneca vaccine. 
Professor Kidd said he will be outlining further information tomorrow on the next steps to take, and he will also be talking to "colleagues in the European Union and United Kingdom over the coming few days".
The blood clot case will be examined by the Therapeutic Goods Administration (TGA) in a meeting held on Saturday to determine whether it could be linked to the AstraZeneca vaccine.
It comes as Queensland and NSW celebrated doughnut days with no new community cases of COVID-19, as concerns continue to be raised about the federal government's managed rollout of vaccines.
Eight new cases have been identified in Queensland – seven in hotel quarantine and one historical case, which is believed to be the missing link to one of two clusters in Greater Brisbane.
Meanwhile, NSW recorded its second consecutive virus-free day after a case linked to the Queensland outbreak was diagnosed in Byron Bay earlier in the week.
However, concerns continue to surface over the rollout of vaccines, with Queensland almost out of the Pfizer inoculation and unsure when it will receive its next delivery.
The Pfizer vaccine has been used predominantly to vaccinate frontline healthcare and quarantine workers.
Additional reporting: AAP
People in Australia must stay at least 1.5 metres away from others. Check your jurisdiction's restrictions on gathering limits. If you are experiencing cold or flu symptoms, stay home and arrange a test by calling your doctor or contact the Coronavirus Health Information Hotline on 1800 020 080. News and information is available in 63 languages at sbs.com.au/coronavirus.
Please check the relevant guidelines for your state or territory: NSW, Victoria, Queensland, Western Australia, South Australia, Northern Territory, ACT, Tasmania.
Source link