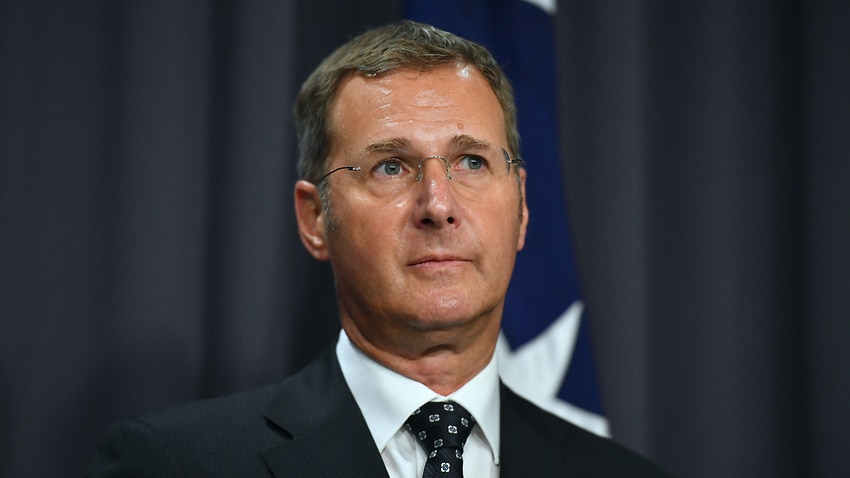 New Zealanders will again be able to travel to Australia from 2pm on Sunday after the federal government resumed the trans-Tasman travel bubble.  
The "green zone travel" arrangements allowing people to travel from New Zealand were suspended earlier this week after three initial cases of the South African variant of COVID-19 were detected in Auckland. 
The three cases originated from transmission within one hotel quarantine facility, the Pullman Hotel. 
Acting Chief Medical Officer Michael Kidd made the announcement on Sunday, after no further COVID-19 cases were reported in the community in New Zealand.
"I've recommended that the Commonwealth not extend the clause to New Zealand beyond 2pm today," he told reporters. "The Commonwealth has accepted the advice and this means that green zone flights from New Zealand will recommence this afternoon." 
Professor Kidd said green zone flights from New Zealand into Australia are now judged to be "sufficiently low risk" given New Zealand's strong public health response. 
He also noted all close contacts of the three initial cases have returned negative test results, and there have been no further cases found to date in cadsual contacts. 
However, in a slight change to the green zone travel arrangements, Professor Kidd has recommended pre and post-flight screen be implemented for the next ten days.
That means anyone coming to Australia from New Zealand must have been in the community for the previous 14 days and not in hotel quarantine. 
"As well as being screened for possible symptoms of COVID-19, this screening will check that travellers have not been identified as close contacts of the infected cases who have not visited any of the contact tracing areas of interest in New Zealand," he said.
"And if they have, that they have been tested and they have received negative test results and clearance as required by the New Zealand authorities."
Earlier in the week, New Zealand Prime Minister Jacinda Ardern publically rebuked the Australian government for shutting down the travel arrangements, saying the situation was in New Zealand was under control and that the shut down risked setting back progress towards a two-way travel bubble. 
Quarantine-free travel at the moment is only one way, with New Zealanders able to enter Australia but not vice versa. 
Previously the New Zealand government had said they hoped to introduce two-way quarantine free travel by early 2021, but those plans may now be pushed back. 
"If we are to enter into a trans-Tasman bubble we will need to give people confidence that we won't see closures at the border that happen with very short notice over incidents we believe can be well-managed domestically," Ms Ardern said.
"We are continuing to pursue it … but it does look increasingly difficult at a country-by-country level. We haven't ruled out the possibility of state-by-state."