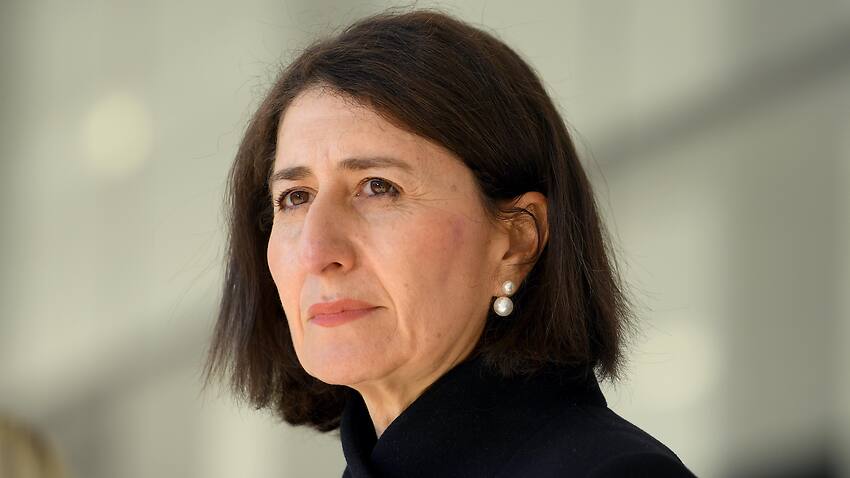 NSW has reported 38 new cases of coronavirus on Thursday, with 18 new cases in isolation throughout their infectious period.
"Those numbers are too high," Premier Gladys Berejiklian said on Thursday, imploring Sydneysiders to avoid visiting family and friends.
"The saddest message out of all of that is that people with the virus are passing it on to those they love the most. We are seeing the greatest number of people get the virus in the last few days being household contacts," she said.
Today's caseload comes from nearly 40,000 tests.
The premier on Wednesday announced the lockdown orders governing five million people in Sydney and its surrounds would be extended by one week – until at least 16 July.
But with the number of new cases who have spent time in the community while infectious remaining high, it may not be enough to stop the spread in some suburbs, she said.
On Thursday Ms Berejiklian said she did not want to extend the lockdown but it was up to people to respect the rules in place and restrict their movements.
"The two biggest areas where people are spreading the virus is through household contacts of people close to them, and people who are undertaking activity with symptoms," the premier said.
"These two greatest causes for where we see the rates of community transmission at the moment."
Providing care means just one person goes to support someone who might be in isolation or who might need food, essential goods or services, she said.
NSW recorded 27 new local cases in the 24 hours to 8pm on Tuesday. Just 13 of the new cases were in isolation for the entirety of their infectious period.
Ms Berejiklian has warned harsher localised restrictions could be introduced for communities in the local government areas of Fairfield, Liverpool and Canterbury-Bankstown if COVID-19 continues to spread rapidly in the area.
But Chief Health Officer Dr Kerry Chant said Sydney was now seeing cases pop up in areas previously not affected by the latest outbreak.
"Every time we leave our home, we need to consider that we may come into contact with someone who has COVID. It is therefore so critical that we minimise our movements," she said on Thursday.
For a full list of exposure sites, click here.
Dr Chant said of the 38 new cases, 26 were linked to known clusters, with 13 household contacts of previously identified cases.
Forty COVID-19 patients have now been admitted to hospital, with 11 people currently in intensive care, three of whom are ventilated. One of the people in ICU is in their 30s.
Around 9 per cent of NSW residents are currently vaccinated. Ms Berejiklian has said the only way to combat the highly contagious Delta variant is through high vaccination rates.
More to come…
Source link