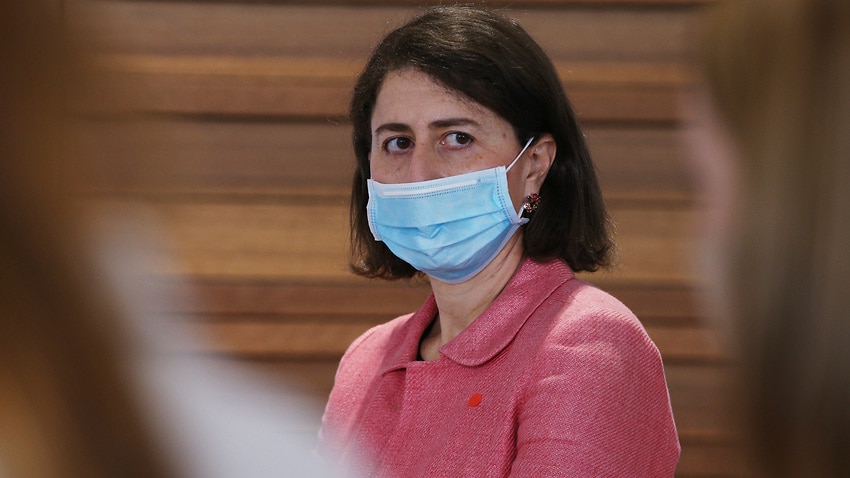 New South Wales has recorded 753 new local coronavirus cases and no deaths, and revealed it has broken through a major vaccination threshold.
The state has now hit the milestone of six million vaccines administered, paving the way for authorities to announce greater freedoms later this week for fully vaccinated residents.
Authorities had flagged extra freedoms for double-dosed residents once NSW recorded six million vaccinations, and Premier Gladys Berejiklian said on Tuesday she was "looking forward to making the announcement on Thursday or Friday this week as to what fully vaccinated people will be able to do" from September.
"It is an amazing milestone. I'm deeply grateful," she told reporters.
It is not yet decided whether the new freedoms would be extended to residents living in local government areas of concern.
Around 30 per cent of people in NSW are fully vaccinated, however larger freedom is not set to come until at least 70 per cent has had two shots.
Lockdowns are set to remain in place until at least 28 August in regional NSW and at least 30 September in Sydney and surrounds.
NSW Health administered 48,761 COVID-19 vaccines in the 24 hours to 8pm Monday.
'Here for the long haul'
Of the new cases reported in the 24 hours to 8pm Monday, 134 have been linked to previous outbreaks and 73 were isolated for their infectious period. 
An extra two cases were overseas acquired.
There are 608 COVID-19 patients in hospitals, with 107 people in intensive care and 34 requiring ventilation.
The majority of NSW's cases continue to emerge in western and southwestern Sydney, with 283 and 233 new infections reported in each area respectively, though authorities are encouraged by a surge in vaccination rates.
"Burwood, Fairfield, Canterbury, and Bankstown: these suburbs have gone to very low vaccination rates to some of the highest in the state and we are proud of all of you," Ms Berejiklian said.
"That's something we should all feel positive about because it will help us control the spread."
Chief Health Officer Kerry said the impact of the state's vaccination blitz in LGAS of concern is not expected to impact case numbers until mid-September.
Fourteen new cases were recorded in Wilcannia, which is around 950 kilometres from Sydney and has a large Indigenous population.
All residents have been urged to get tested regardless of symptoms, following a funeral held before lockdown that is feared to have been a superspreader event.
Authorities are urging residents of regional NSW to keep vaccination rates high.
"It is critical that those communities follow the public health advice and take up a chance for vaccination which has been increased access points throughout the regions," Dr Chant said.
While Tuesday's caseload was down on the past three days, which were all above 810, Dr Chant dismissed the notion cases had peaked.
"I'd love to believe that we are on the trend down, that would give me joy. [But] one day isn't a trend," she said.
"We are here for the long haul."
SBS is providing live translations of daily New South Wales and Victoria COVID-19 press conferences in various languages.Click here for more information.
Source link