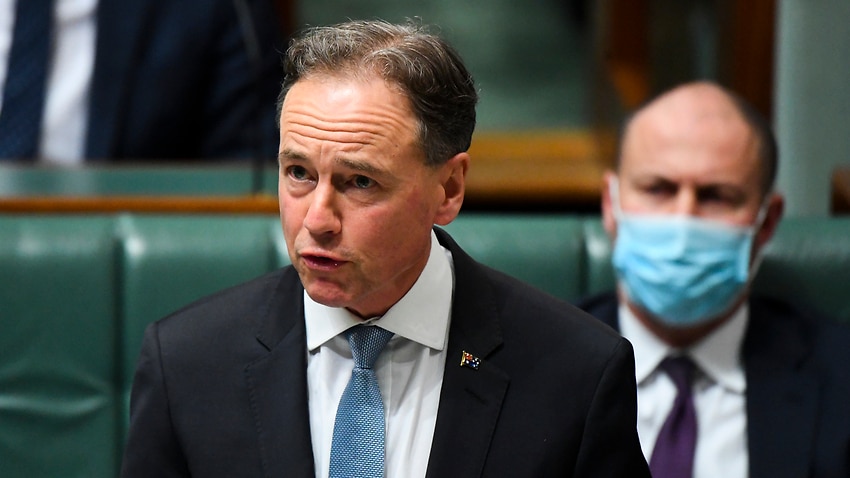 The federal health department has scrambled to update online COVID-19 translations around vaccines after some were discovered to be months out of date.
With changes to vaccine eligibility moving fast, health professionals recently discovered advice on the department's website was wrong in a number of languages when they checked it themselves. 
As first reported by the ABC, culturally and linguistically diverse Australians were still being told AstraZeneca was the preferred vaccine for over 50s, despite that advice being updated in June to reflect the risk posed by extremely rare blood clotting disorders.
Areas in western and southwestern Sydney that have high numbers of CALD residents have been at the centre of New South Wales' COVID-19 crisis.
Federal government data on regional vaccination rates to August released last week showed vaccination rates in Western Sydney were among the lowest in NSW.
SydWest Multicultural Services CEO Elfa Moraitakis said the health department's delay in updating its online information had frustrated community leaders trying to help people make tough decisions. 
"It is unjust to our diverse communities in Western Sydney not to have access to accurate information," she told SBS News. 
"[And some] people wonder why the community feels alienated and isolated from the rest of the city?"   
Dai Le, a pharmacist in Cabramatta in Sydney's southwest, also said the mixed messaging had caused confusion and disruption.
"Luckily I had the Chinese checked against the English. They weren't updated. The Vietnamese … versions weren't updated [either]," he told SBS News. 
"Little things like that, I printed a hundred, and then I had to throw them out."   
Aged Care Services Minister Richard Colbeck on Thursday conceded the government's information should have been updated quicker.
"It should have been sooner, it should not have taken eight weeks," he told Senate Question Time. 
"Communication is extremely important and this information should have been updated sooner."  
Labor's health spokesman Mark Butler described the delay as "shocking".
"There has got to be more targeted information of a high quality," he told reporters in Canberra.
"The most basic thing is to ensure that those information points including the government's own website are kept up to date."  
In a statement, a spokesperson for the Department of Health said it remained committed to providing "timely and reliable information to CALD communities through a variety of channels". 
"While every effort is made to ensure that translated materials are updated immediately, it is equally important that translations are accurate for the 63 in-language web pages that provide vital information for CALD communities," the spokesperson said.
Health Minister Greg Hunt also defended the government's response when questioned about the delay in Question Time in the House of Representatives.
"We are working with social media, television, we are working with advertising, we are working on multiple different fronts to make sure messages are provided to the culturally and linguistically diverse communities," he said.
"These are updated continuously, we work, in particular with communities to make sure that the language used is accurate." 
Translation errors were also uncovered in official state and federal government messaging last year.
SBS is committed to informing Australia's multilingual communities about the latest coronavirus developments. Local and international news and information about COVID-19 and vaccines is available at the SBS Coronavirus Portal in more than 60 languages.
SBS is also providing live translations of daily NSW COVID-19 press conferences in Arabic, Assyrian, Cantonese, Khmer, Mandarin and Vietnamese. You can stream those live translations at SBS Arabic24, SBS Assyrian, SBS Cantonese, SBS Chinese, SBS Khmer, and SBS Vietnamese Facebook pages.
Source link