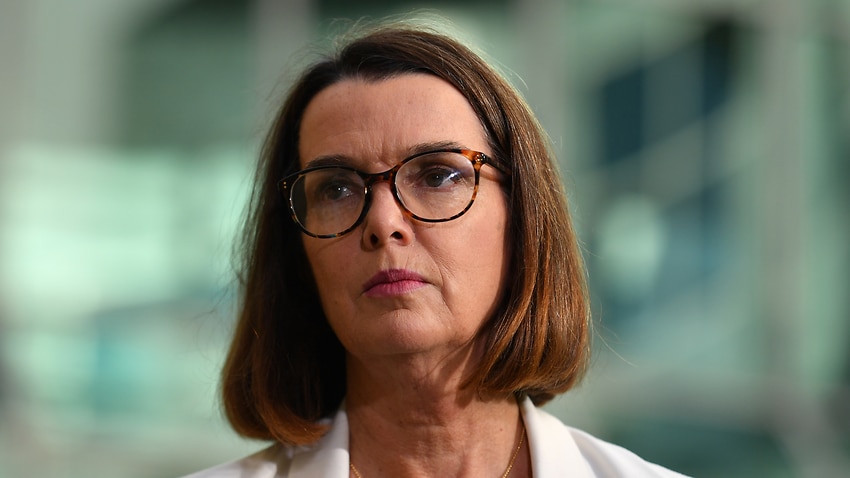 A Morrison government bill that would force thousands of new migrants to wait longer to access most welfare payments disproportionally impacts women and could prevent people from fleeing domestic violence, advocacy groups have warned.
More than a dozen migrant and welfare advocacy bodies have written to a Senate inquiry into the government's Social Services Legislation Amendment (Consistent Waiting Periods for New Migrants) Bill 2021, urging parliamentarians to oppose it.
If passed, the bill would impose a consistent four-year waiting period on new migrants from next year before they can access the Carer Payment, Parental Leave Pay, Dad and Partner Pay, the Carer Allowance, the Family Tax Benefit, and low-income health care and Commonwealth seniors health cards.
A four-year wait period already applies to JobSeeker, Youth Allowance, Austudy, and other payments.
Humanitarian visa holders and their family members would remain exempt from the waiting period. The change would also only affect future permanent residents and does not change rules for those already in Australia.
The move – which has previously been slammed as "a blatant money grab" – was announced in this year's federal budget and is expected to save the government $671 million over five years. 
In its submission to the Senate inquiry, the Australian Council of Social Service said the "heavily gendered" changes would hit women and their children the hardest as the payments affected are "overwhelmingly received by women providing care". 
"The denial of the Family Tax Benefit for four years from when a permanent visa is granted will hurt children born in Australia who have migrant parents. These children will likely live in poverty as a result, as the family tax benefit is a critical payment for low-income families, including families in low-paid work," the service said. 
The move also threatens efforts by governments to address violence against women, ACOSS wrote.
"We know that financial security is critical to supporting women to leave an abusive partner. Denying women carer and family payments would force many to remain with an abusive partner because they cannot afford to leave."
The Settlement Council of Australia said the changes are "short-sighted in terms of both economic impact and social cohesion".
"Economically, those who are subject to these exclusions contribute far more than they take, and the investment we make in migrants is returned to Australia ten-fold," it wrote.
"Socially, these changes will be a detriment to families and children, and will undermine social cohesion by applying different rules to those permanently residing in Australia and paying equal taxes."
The Migration Council of Australia warned the move could also act as a further deterrent for migrants to come to Australia, after many were left out of financial support last year at the onset of the COVID-19 pandemic.
"Australia relies on migration for economic recovery, but the treatment of migrants, such as limited financial support during the pandemic, has led to migrants favouring other countries, making Australia losing ground to its competitors if students and highly skilled workers take other opportunities elsewhere," the council wrote. 
"Australia is at risk of missing out on crucial workers who will support Australia out of the recession caused by the pandemic and address skill shortage. There is value in investing in migrants if we rely on them to support Australia's economic recovery."
In a report published earlier this year, the Committee for Economic Development recommended the waiting period be reduced to six months in order to give skilled migrants a better chance of finding employment.
The waiting period has steadily increased from 26 weeks when it was introduced in 1993.
"Waiting periods and qualifying residence periods for newly arrived migrants are a long‑standing feature of the social security system and reflect the expectation that new migrants make provision to be self‑sufficient when they first settle permanently in Australia," the Department of Social Services wrote in its submission.
There will continue to be "a range of exemptions" from the four-year waiting period, the Department said, and new permanent migrants will continue to have access to other supports, including Medicare, settlement services and the National Disability Insurance Scheme.
In a statement, a spokesperson for Social Services Minister Anne Ruston said: "This change ensures consistent expectations for migrants across most welfare payments, and creates a clearer and easier to understand system. It further encourages self-sufficiency for newly arrived residents, and improves the sustainability of our welfare system."
Earlier this year, Prime Minister Scott Morrison said the policy was "consistent with decisions" the government had made in the past.
"This has been a consistent policy the government has for some time, in terms of when people, when they come to country, get an entitlement to benefits," he told SBS News.
The Senate inquiry is due to report on the matter on 14 September.
If you or someone you know is impacted by family and domestic violence, call 1800RESPECT on 1800 737 732 or visit 1800RESPECT.org.au. The Men's Referral Service provides advice for men on domestic violence and can be contacted on 1300 766 491. In an emergency, call 000.
Source link