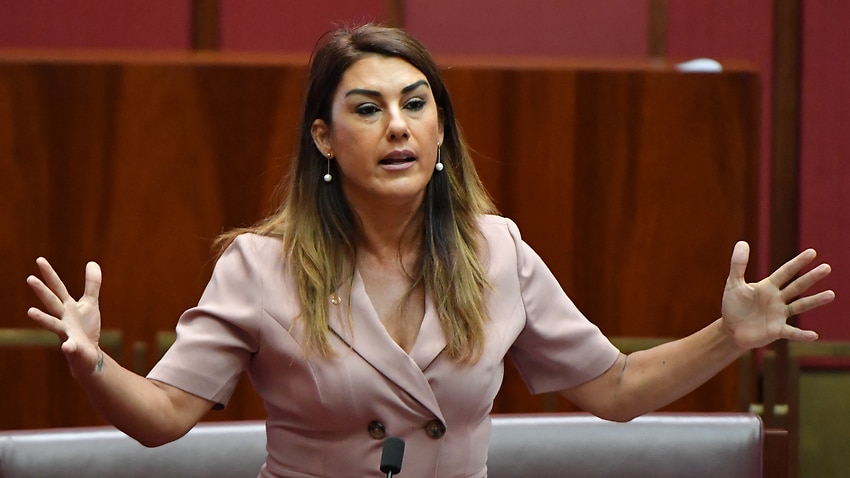 Greens Senator Lidia Thorpe has broken into tears in response to the death of another Indigenous man in custody. 
It came after confirmation that Barkindji man Anzac Sullivan has become the fourth Indigenous person to die in Australian custody in three weeks. 
Senator Thorpe said the latest death is evidence of continued "genocide" against Indigenous Australians and her people are "sick" of being killed in the prison system. 
"To wake up this morning and hear another death in custody is another stab in the heart," she told reporters. 
"We feel this as black fellas right across this country – my people are sick of losing people.
"We are still trying to survive in this country and they are killing us in the prison system." 
Mr Sullivan, 37, died during a police pursuit in Broken Hill on 18 March, the Aboriginal Legal Service of NSW and the ACT said on Thursday. 
Two of the other deaths in custody occurred in NSW – one man in his mid-30's who died on 2 March at Long Bay Hospital.
Another Indigenous Australian died three days later, a woman in her mid-50s died at Silverwater Women's Prison.
Authorities in Victoria also later confirmed the death of a man at Ravenhall Correctional Centre on 7 March. 
Senator Thorpe, a Gunnai Gunditjmara and Djab Wurrung woman, said action must be taken to hold authorities accountable and stamp out the deaths in custody.
"There needs to be accountability and those police that are responsible for killing our people need to be held to account," she said.  
"We feel it from the bottom of our heart."
This April will mark 30 years since the royal commission into Aboriginal deaths in custody handed down 339 recommendations.
However, the extent and effectiveness of implementing these recommendations has been criticised.
Under an overhaul of the Closing the Gap agreement last year, the federal government has set new targets for reducing the rate of Indigenous incarnation by 2031.
Senator Thorpe said the deaths in custody were symptomatic of continued concerns around discrimination experienced by Indigenous Australians.
"We are still being genocided out – this is genocide," she said.
"I know people don't agree with that, but when will the killing stop? When will the destruction of our land and our people stop in this country?"
Source link