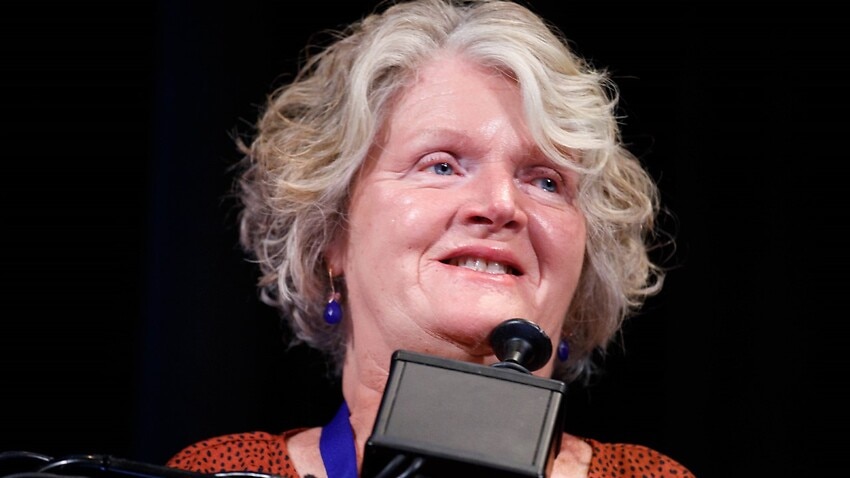 An end to violence, abuse and discrimination towards Australians with disability will not be achieved without a radical overhaul of society and our understanding of the human condition, says leading disability rights advocate and lawyer Rosemary Kayess.
It is not enough to "tinker around the edges" in attempts to improve National Disability Scheme service provisions, the University of New South Wales academic said, instead calling for leadership to remove systems that segregate people with disability from wider society in schooling, living arrangements and workplaces.
"It's not a quick fix, it's a significant social transformation," Ms Kayess said, speaking over video conference as part of the Australian Human Rights Commission's annual oration to mark international Human Rights Day on Thursday.
"There's nothing that suggests that we are taking the leadership steps necessary to have significant change … if we continue to try and fix the systems, we are not going to get anywhere."
The ongoing royal commission into the abuse and neglect of people with a disability has revealed a number of harrowing experiences of discrimination faced by people with disability in Australia. Ms Kayess described the evidence so far as "stuff that we were expecting".
Ms Kayess, who is the first Australian woman to serve on the United Nations Committee on the Rights of Persons with Disabilities, specifically discussed the education system which she said sees students with a disability kept apart from their non-disabled peers in specialist schools or units within mainstream education.
This segregation was often further entrenched throughout their lifetime, she said, including through group home settings – where a number of people with disability live together in supported accommodation – and in employment, particularly supported working facilities. 
"Ableism creates a society where people with impairments are not included, they are not part of the human family," she said, adding that segregated accommodation contributes to the fostering of abuse. 
"We also saw during the COVID crisis, earlier this year, where people with disability were still going to sheltered workshops when physical distancing was problematic, increasing the risk of virus transmission."
In April, disability advocates raised concerns over the continued operation of supported working facilities after an employee at a Western Australian facility that employed more than 450 people tested positive for COVID-19. 
On the impact of COVID-19 more broadly, Ms Kayess questioned why people with disability had not been included in the initial pandemic response, despite being an at-risk group if they were to contract the virus. 
The "significant time lag" meant many people with disabilities and their carers were unable to access sufficient personal protective equipment, despite being unable to socially distance.
A report from the fifth public hearing of the royal commission, which looked specifically at the COVID-19 response, found "no agency of the Australian Government … made any significant effort to consult with people with disability or their representative organisations" during the early stages of the pandemic. 
This led to an absence of policies that "specifically addressed the needs of people with disability and the challenges confronting them" and resulted in "serious adverse consequences" for many people, the report, released late last month, read. 
"People with disability aren't necessarily inherently vulnerable. It's the inequality and the discrimination that they experience that leads to that vulnerability," Ms Kayess said.
"If we want to build back better, we've got to break down that inequality and discrimination."
Ms Kayess was awarded the 2019 Human Rights Medal for her lifetime of work advocating for disability rights. 
The 2020 oration, which is held on the anniversary of the Universal Declaration of Human Rights each year, was presented online for the first time in history.