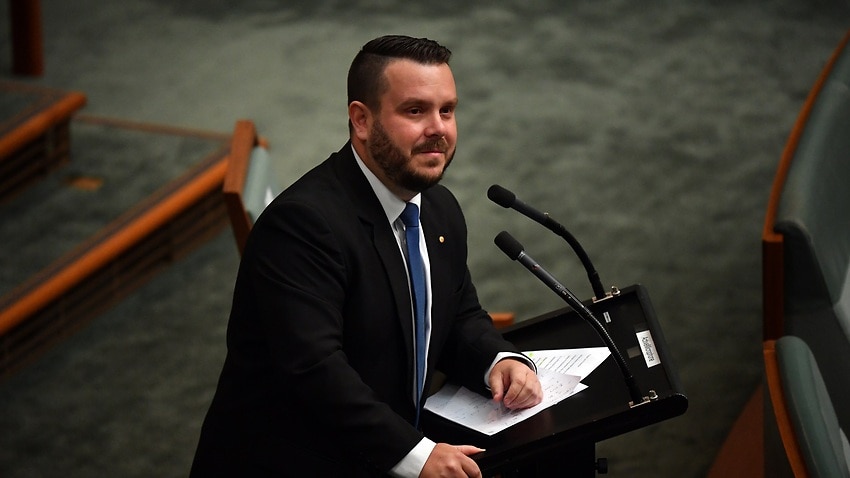 A former soldier in federal politics has lauded the decision to allow special forces troops who served in Afghanistan to keep their unit citations.
Liberal MP Phillip Thompson congratulated Defence Minister Peter Dutton for overturning a decision made by his most senior military adviser, Chief of Defence Angus Campbell.
"It was not a small gesture. It was a really tough and bold move," Mr Thompson told Sky News on Tuesday.
"We've had over 3000 people be awarded the meritorious unit citation. There should not be a collective punishment on allegations of a few."
General Campbell vowed to cancel the unit citations last year in response to the damning Brereton inquiry, which found evidence of war crimes committed by Australian troops in Afghanistan.
The report found up to 25 soldiers were involved in the alleged murders of at least 39 Afghan civilians and prisoners.
Removing the group awards was one of the report's key recommendations.
19 April: Government launches royal commission into veteran suicides
But the government scrapped the idea within days after copping some backlash from veteran groups.
Mr Dutton formalised the decision ahead of Anzac Day, saying 99 per cent of ADF personnel had done nothing wrong, and it was important for families of the fallen.
The minister claimed he still had full faith in General Campbell, despite overriding his decision and delivering a public humiliation in the process.
The Brereton report laid out specific recommendations for removing meritorious unit citations from Special Operations Task Group troops who served in Afghanistan.
It emphasised the difference between group and individual awards, saying the latter could not be revoked on a broad-brush or collective basis.
"Although many members of the Special Operations Task Group demonstrated great courage and commitment and although it had considerable achievements, what is now known must disentitle the unit as a whole to eligibility for recognition for sustained outstanding service," the report said.
"It has to be said that what this report discloses is disgraceful and a profound betrayal of the Australian Defence Force's professional standards and expectations. It is not meritorious.
"The inquiry has recommended the revocation of the award of the meritorious unit citation, as an effective demonstration of the collective responsibility and accountability of the Special Operations Group as a whole for those events."
Source link