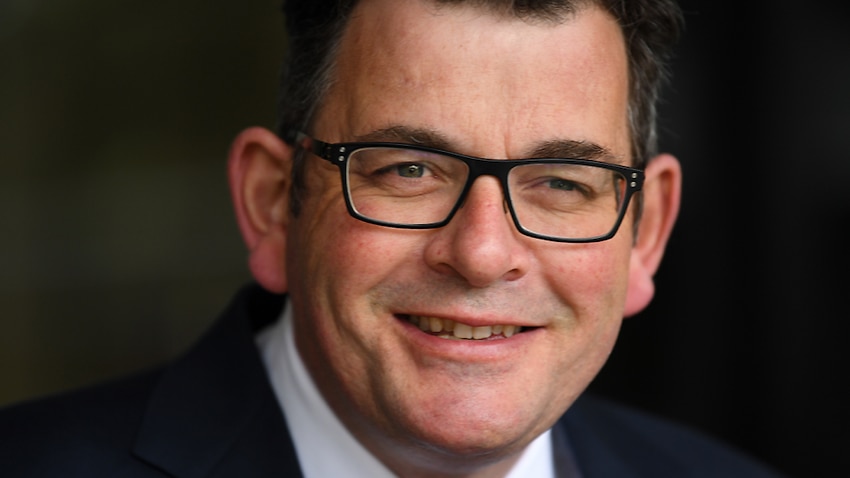 These will include the scrapping of outdoor face masks, and the return of regional travel across the state. 
The state is due to hit the 90 per cent target on 24 November, Mr Andrews said, which will trigger sweeping changes to the rules Victorian residents are currently living under. 
At 90 per cent, there will be "a fundamental change, a massive change, in many respects, to the rules that we have all been living under," Mr Andrews said. 
"What that means is, there will be no caps anywhere. There will be no density quotas anywhere. Masks will only be required in high-risk indoor settings, such as public transport, prisons, hospitals, aged care, to give you some examples."
The "vaccinated economy" is "here to stay", Mr Andrews said. 
"We will retain the vaccinated economy, all those requirements, all those settings, where you only get in if you are double vaccinated, and you can tap and verify that for everybody.
"There is a there is a fundamental agreement that we have reached with the Victorian community. We asked you to get vaccinated. You have done that in record time any record numbers. And that means we have to open the place up," he said. 
The announcement came as Victoria recorded 1,935 new local coronavirus cases and 11 more deaths in the 24 hours to 8pm on Saturday night. 
There are now 787 Victorians hospitalised with COVID-19 and 146 in ICU, 93 on ventilation.
The latest deaths take the toll from the current outbreak to 223.
On the first weekend since Melbourne's 77-day lockdown ended, the state is managing nearly 25,000 active cases.
More than 99,000 Victorians were vaccinated on Friday, helping the state reach 90.2 per cent first dose among those aged 16 and over, while 73.1 per cent are fully vaccinated.
With AAP
Source link