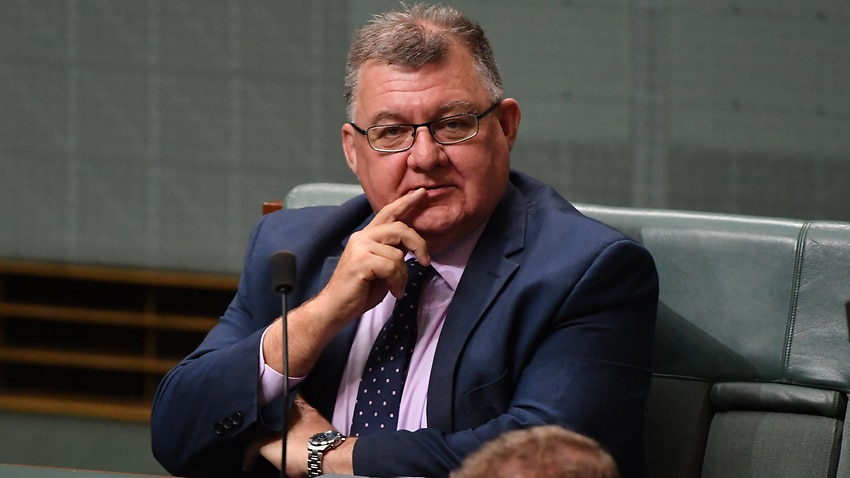 Controversial backbencher Craig Kelly has quit the Liberal Party to join the crossbench as an independent.
Mr Kelly, the Member for Hughes, told the Coalition party room on Tuesday morning he would resign but continue to support the government on matters of supply and confidence.
His defection leaves the government with a slim majority of 76 seats in the House of Representatives.
The backbencher told Sky News he had made the decision to quit the party with a "heavy heart" but that it was a necessary move so he could speak "frankly and fearlessly".
"I will support the government naturally of course on all matter of supply, confidence, there's nothing that I can see that's on the agenda papers that I'm going to be objecting too strenuously on what the government is doing," he said. 
"But I just feel that if I'm to speak out and to use my voice the best I can that this is the best decision for myself and the people I represent."
Prime Minister Scott Morrison confirmed Mr Kelly's resignation in a media conference following the party room meeting, where he was first alerted to the resignation, declaring the government would continue to function effectively. 
Mr Kelly has recently come under fire for sharing misinformation about the coronavirus pandemic, increasing pressure on the Government to denounce his views.
He has repeatedly used his official social media pages to promote unproven treatments for the virus, including the anti-malaria medication hydroxychloroquine.
Mr Morrison said on Tuesday he had a discussion with Mr Kelly weeks earlier regarding his social media posts where he "set out some very clear standards".
"He made some commitments that I expected to be followed through on. He no longer felt that he could meet those commitments, but I can tell you, my standards don't change," he told reporters.
"By his own explanation, he has said that his actions were slowing the government down and he believed the best way for him to proceed was to remove himself from the party room."
Mr Kelly, one of the parliament's most prolific social media users, was recently banned from posting on his official Facebook for at least seven days for breaching the social media giant's misinformation policy.
Facebook also deleted a number of Mr Kelly's past posts from his page, including one where he linked to the results of a non-peer-reviewed study that said forcing children to wear face masks was akin to "child abuse".
Source link