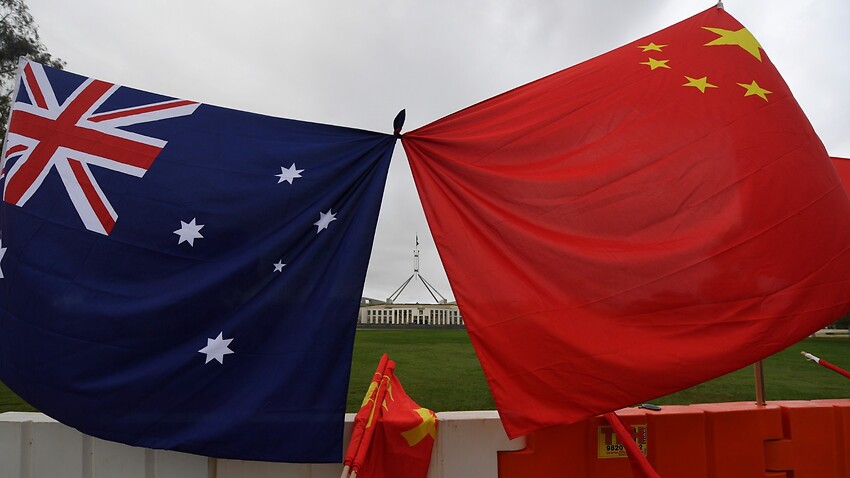 China has formally suspended all contact falling under a key economic forum with Australia as relations between the countries strain even further. 
The move officially cuts off the China-Australia Strategic Economic Dialogue, with China blaming "ideological discrimination" on the part of the Australian government. 
Finance Minister Simon Birmingham has downplayed the significance of the decision, saying Beijing hasn't engaged with Australia through the framework since 2017.
Senator Birmingham described China's refusal to participate in the discussions as "regrettable" and questioned why they had decided to now announce the suspension in talks.  
"This has been a position that they have held and frankly just continue right now and it's disappointing because the best way to work through differences is through dialogue," he told SBS News. 
"It's been a concern for a number of years that Beijing has been unwilling to engage in the type of dialogue."
China's National Development and Reform Commission had earlier released a strongly-worded statement to explain its decision on Thursday.
"Recently, some Australian Commonwealth Government officials launched a series of measures to disrupt the normal exchanges and cooperation between China and Australia out of Cold War mindset and ideological discrimination," the commission said.
"Based on the current attitude of the Australian Commonwealth Government toward China-Australia cooperation, the National Development and Reform Commission of the People's Republic of China decides to indefinitely suspend all activities under the framework of the China-Australia Strategic Economic Dialogue."
Opposition leader Anthony Albanese described the deepening diplomatic freeze as unfortunate, saying Australia needed to maintain dialogue with China.
"We do need dialogue, it can't be just on their terms, though. It's got to be on both countries' terms and so this is regrettable," he told reporters.
The move marks the first major response from the Chinese government since the Morrison government cancelled Victoria's Belt and Road agreement in March. 
Senator Birmingham said Australia's door remained open despite China's sudden departure.
"We are always willing to talk," he said.  
"Having talks doesn't mean that you agree – that you compromise your principles – but having talks is a way to enhance relations and suspending dialogue is arguably the last thing you should do."
Prime Minister Scott Morrison earlier on Thursday said he wanted to work with China towards stability in the region. 
"The best way to do that is to ensure the rule of law and how we operate, that we respect trade laws, that we keep the South China Sea free and open for transit," he told 3AW radio before the Chinese announcement.
"Whoever is in favour of that, we're working well together with them." 
The latest move is largely symbolic, given Beijing was already refusing high-level meetings with members of the Australian government. 
In a statement, Trade Minister Dan Tehan said the decision was "disappointing", but the government remained open to holding talks.
"We remain open to holding the dialogue and engaging at the Ministerial level," he said. 
Source link