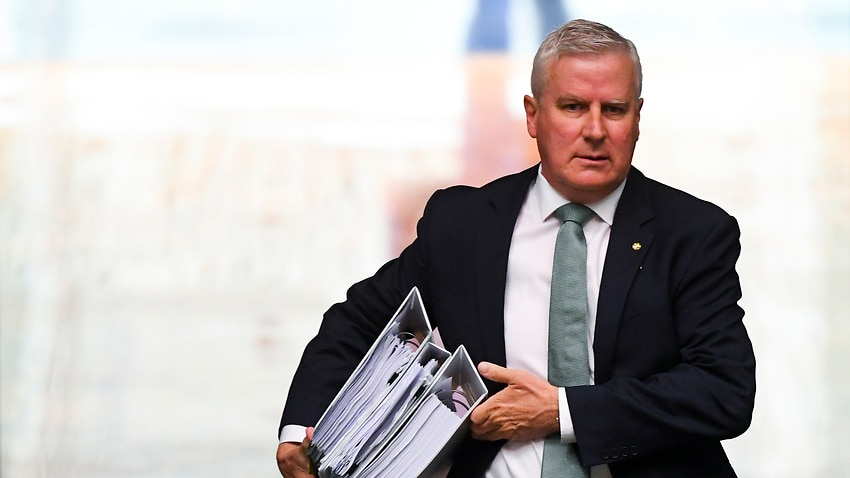 The federal budget will include $10 billion in funding for infrastructure projects to be spent over the next decade.
The funding aims to make roads safer, reduce travel times and support thousands of jobs.
The government has detailed where half the money will be spent, with the remainder to be announced in Tuesday night's budget.
Deputy Prime Minister Michael McCormack said the extra funding was a key plank of the government's plan to help Australia bounce back from the coronavirus pandemic.
"More money for infrastructure means more jobs, more local procurement and a better future for businesses across the country," Mr McCormack told reporters in Canberra.
"Rest assured, it is supporting tens of thousands of workers," he said.
"Rest assured, it's building the infrastructure that Australia needs and it's working with the states co-operatively to get that infrastructure prioritised."
But Opposition Leader Anthony Albanese was unimpressed, saying the government was all about announcements and not delivery.
"The so-called new infrastructure announcements around the states and territories today are again a sleight of hand," Mr Albanese told reporters in Canberra.
"Some of these announcements have been made three times."
"This is like a showbag budget, a budget that looks pretty flashy but when you take it home it only last a few days or a few weeks," he said.
Key infrastructure projects:
$2 billion initial investment for a new Melbourne Intermodal Terminal for the transfer of freight
$2.03 billion for Great Western Highway Upgrade – Katoomba to Lithgow – construction of east and west sections in NSW
$400 million for Inland Freight Route (Mungindi to Charters Towers) upgrades in Queensland
$161.6 million for the Truro Bypass in South Australia
$160 million for Agricultural Supply Chain Improvements – 'Package 1' in Western Australia
$150 million for National Network Highway upgrades (Phase 2) in the Northern Territory
$80 million for Bass Highway safety and freight efficiency upgrades in Tasmania
$26.5 million for William Hovell Drive duplication in the ACT.
Source link