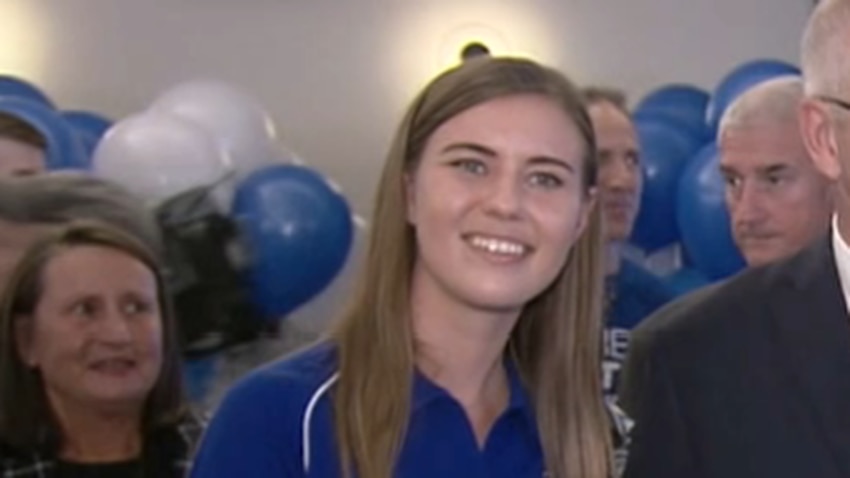 This article contains references to rape and sexual assault. 
The woman allegedly raped inside a government minister's office says Prime Minister Scott Morrison's "victim-blaming rhetoric" is incredibly distressing.
Former Liberal staffer Brittany Higgins alleges that she was raped by a male colleague inside the ministerial office of Defence Minister Linda Reynolds in March 2019.
On Wednesday afternoon, she issued a further statement in which she was sharply critical of the government's response to the growing scandal. 
"The continued victim-blaming rhetoric by the Prime Minister is personally very distressing to me and countless other survivors," she said in a statement.
"The government has questions to answer for their own conduct."
Mr Morrison has apologised to Ms Higgins for her treatment in the aftermath of the alleged incident and conceded the government mishandled its response.
In her statement, Ms Higgins expressed regret that she was only now being made aware of "key elements" of her alleged sexual assault.
She went on to list examples of evidence that has come to light since making her distressing account public.
"I didn't know that security guards let me into Minister Reynolds suite," she said.
"I didn't know they were undertaking an internal review into how the matter was handled at the time.
"I didn't know that they debate calling an ambulance at the time of the incident," she added.
She has also raised concerns over a refusal to provide her access to CCTV footage of the alleged incident.
Mr Morrison has been criticised for disputing Ms Higgins' account of the incident – specifically, when his office was made aware of the allegations. 
Mr Morrison told parliament on Wednesday he stands by his timeline that his office only became aware last week.
The alleged rape occurred more than two years ago.
If you or someone you know is impacted by sexual assault, you can call 1800RESPECT on 1800 737 732 or visit 1800RESPECT.org.au.
Source link