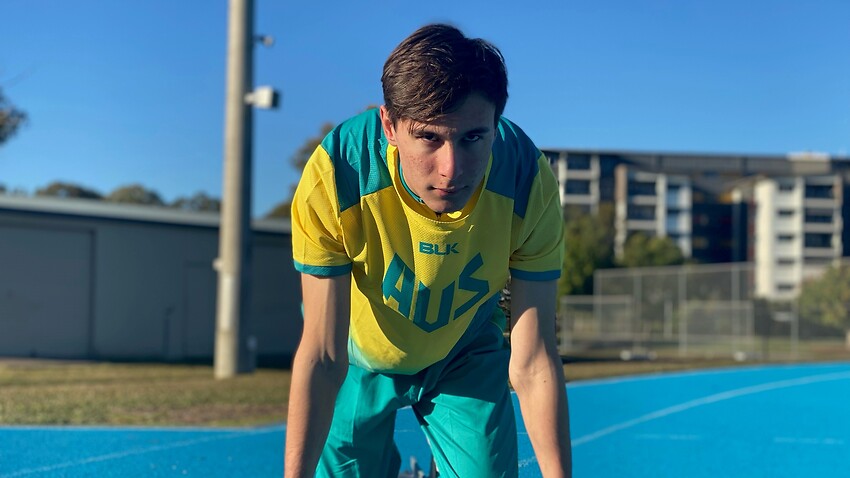 It might still be 11 years away, but champion junior sprinter Ash Wong has his eyes firmly set on competing on home turf at the 2032 Olympic Games.
"It's a really exciting opportunity," the Brisbane-based 16-year-old told SBS News.
"It's so many years to prepare, work hard, improve every little aspect of my game, and, you know, compete at the highest level in my home town. It's just a phenomenal opportunity."
Brisbane was named the host of the 2032 Olympic and Paralympic Games on Wednesday following a vote by the International Olympic Committee in Tokyo.
Australia is now set to become only the second country after the United States to host a Summer Games in three different cities.
Melbourne held the Games in 1956 and then Sydney in 2000, years before Ashley would even be born.
Ashley started athletics at a young age and then began competing at higher levels in Year 6.
He's already setting state records and feels he'll be at his peak in 2032 if his form holds up.
"Hopefully, [I'll still be] competing at a pretty good level," he said. "I've got a chance, a chance that you always need, a chance to dream."
But with so much time until 2032, Ashley is under no illusions there's plenty of work to be done before then.
"I think the big thing is remaining injury-free and making sure my body's working and functioning at a high level for that long," he said.
"But in the short term, my first goal is to make the Commonwealth Games and then just work from there."
The Brisbane Games is likely to lead to a significant boost in funding for sporting organisations, as happened during the lead-up to the Sydney Olympics.
"The 11-year lead-in is absolutely vital to drive funding into Australian sport again, to build really good systems and processes to support the development of athletes so that they are at a truly elite level by the time 2032 comes around," Australian Olympic Committee vice president Ian Chesterman said.
"But if we get it right and use the motivation of hosting your own Games … the motivation of having a really successful team, as we saw in Sydney, [we can] then drive the next generation to be inspired to compete across the next ten years.
"That's going to be a fantastic legacy of these Games."
Mr Chesterman said the AOC was already looking at how to best work with state and federal governments to make sure the full potential of the opportunity can be harnessed.
"[It's] really making sure that we don't waste this opportunity, and that we take this moment which is coming along for some of us twice in a lifetime," he said.
"That's probably the best thing – that most of us are going to get to make the most of this opportunity and really set up Australian sport for the future."