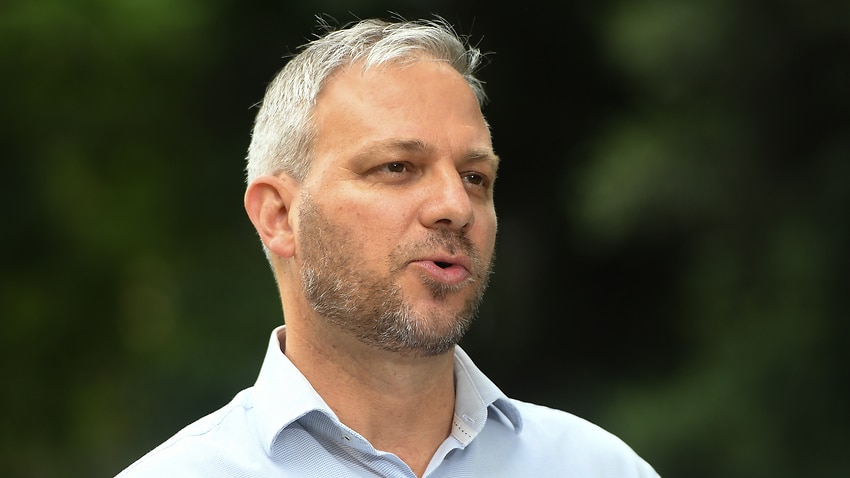 Victoria's Chief Health Officer Brett Sutton has called for people to ignore "a really small minority" of "fervent anti-vaxxers" ahead of the start of Australia's COVID-19 vaccine rollout.
Protesters voicing their opposition to the vaccine, which the government has said is not mandatory, clashed with police on Saturday across the country, just days before Australians are due to start getting jabs on Monday.
Hundreds of people were seen at Melbourne's Fawkner Park on Saturday, where they were met by a heavy police presence.
Prof Sutton said that Australia's vaccination program was "our way out" of the pandemic and urged people with questions about vaccines to seek out factual information from trusted sources.
"Fervent anti-vaxxers are in a really small minority … I am going to ignore them, frankly, and I would encourage you to do the same," he said.
At the Melbourne rally, officers used pepper spray on some protesters when they moved beyond cordons, and at times, police appeared to lose control of the crowd, an AAP photographer on the scene said.
Speakers made comments such as "God's on our side" and "it's a fight between good and evil".
Videos taken by Reignite Democracy Australia, an organisation set up in opposition to the Victorian government's handling of the coronavirus pandemic, show a speaker congratulating the crowd for turning up.
At Sydney's Hyde Park, chef and conspiracy theorist Pete Evans was among the hundreds of protesters.
Evans, who has recently been banned from social media platforms for spreading false information about coronavirus and vaccines, addressed the crowd in Sydney.
Protesters marched with placards with slogans such as "herd immunity of vaccines is a scam" and "your body, your choice".
News and information about coronavirus is available in 63 languages at sbs.com.au/coronavirus.
Additional reporting by SBS News.
You may have noticed SBS News is no longer available on Facebook. 
Here's where else you can find our content and follow us:
SBS News website: Save our website sbs.com.au/news as a favourite. 
SBS News app: Download our app from Apple's App Store or Google Play and subscribe to the alerts.
SBS News newsletters: Get the latest delivered to your email inbox by subscribing here. 
Apple News: Follow the SBS News channel here on an Apple device.
Twitter: Follow us at twitter.com/SBSNews
Instagram: Follow us at instagram.com/sbsnews_au
YouTube: Subscribe at youtube.com/c/sbsnews
TikTok: Follow us at tiktok.com/@sbsnews_au
Reddit: Join us at u/SBSNews_au