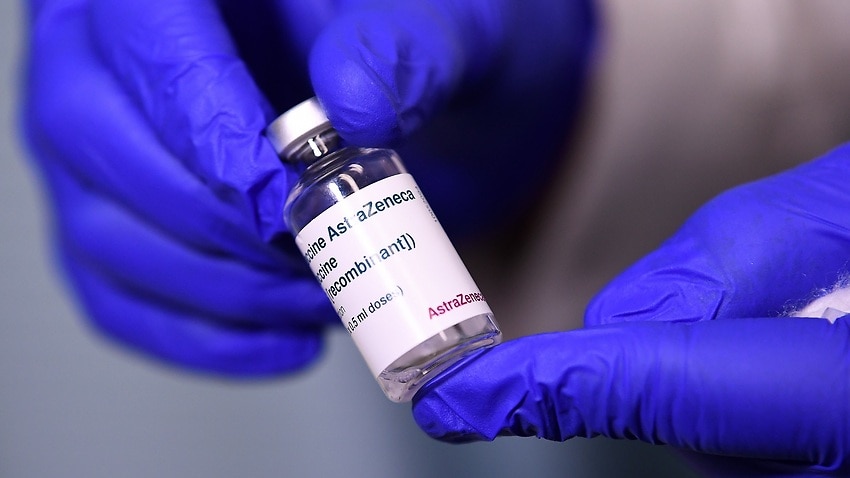 New research has highlighted a range of concerns and misconceptions about the COVID-19 vaccine among culturally and linguistically diverse communities, with advocates calling on governments to work with local community leaders to reach them. 
The study, commissioned by the NSW Council of Social Service, found high rates of knowledge about COVID-19, but also evidence of confusion and misinformation, with vaccine hesitancy rising after changes to the health advice for the AstraZeneca jab.
"The focus groups highlighted that conflicting public messaging, overly complex information (even when translated), or not enough targeted information were factors in vaccine hesitancy," the report authors wrote.
The research was conducted before the most recent Delta outbreak, when most respondents did not consider the virus "a clear and present danger".
Of the people interviewed in NSW, 58 per cent were keen or had received the vaccine, 29 per cent were unsure and 13 per cent did not want to be vaccinated – figures which are in line with recent data looking at the broader population.
One respondent said: "Nobody knows what to do. My GP doesn't even know what I should do, whether I should have it or not."
Another said: "They say one thing and then they tell you something else… it is so confusing."
The study found over-65s were the most likely age group to get vaccinated, while younger people aged 18-24 were the most likely to be vaccine hesitant.
Those unsure about getting the jab were concerned over the risk of rare blood clotting associated with the AstraZeneca vaccine, fears of a perceived lack of "proper testing" during clinical trials, and uncertainty over how the vaccines work.
Other respondents cited misinformation, including the belief the vaccine is a form of government control and that "it is better to fight the virus and make yourself and your immune system 'stronger' as a result".
The study also found 19 per cent of respondents still did not have a clear idea of how and where they could get vaccinated.
"The need for vaccine take-up among CALD communities remains high, given they can be at increased risk due to factors such as insecure high-risk employment and living in high density households," the report authors wrote.
"It is possible that, were this research conducted today, this hesitancy would be reduced due to the heightened risk of contracting COVID-19 through the more transmissible Delta variant and its presence in the community."
The report authors found the issue of rare blood clots associated with the AstraZeneca vaccine had led to "considerable fear and hesitancy" among CALD communities.
Following the change in ATAGI advice in April, one in six respondents indicated they would not be keen to get the vaccine.
Facebook was the most frequently-cited source of COVID-19 information among CALD communities and was also the most popular among those unsure or unlikely to get vaccinated.
SBS News was the most-cited source of information for those planning to get vaccinated, with respondents referring to mainstream media outlets to fact-check and verify information circulating on social media.
The research found official government health websites were not considered "go-to" sources of information among CALD communities, with less than one in ten respondents relying on it as a "primary source" of information.
"Our experience and other research tells us these websites can be difficult to navigate, the information provided can be complex to understand or not in easy-read formats… and placing something on a website does not necessarily make it accessible to particular groups in the community, even when translated," the authors said.
The report argued tailored messaging promoting the benefits of vaccination was key to increasing the uptake.
"This is a big wake-up call. This research tells us that government websites simply do not cut it when it comes to communicating with CALD groups – less than 10 per cent said this was their primary source of information," NCOSS CEO Joanna Quilty said.
"This research highlights the barriers that exist to vaccine uptake, but it shines a light on what needs to be done to more effectively communicate with CALD communities on the vaccine."
Multicultural organisations say the research underlines the importance of working directly with local community leaders to ensure health messaging is culturally appropriate.
CEO of SydWest Multicultural Services, Elfa Moraitakis, said policymakers needed to work more closely with grassroots organisations to reach target communities.
"If governments want public health information reaching diverse communities, they need to work with grassroots organisations that have the trust and the local connections," Ms Moraitakis said.
"Unfortunately, this has not happened at the level required, but we stand ready to work with the NSW Government and government agencies on getting these vital messages out there." 
Source link