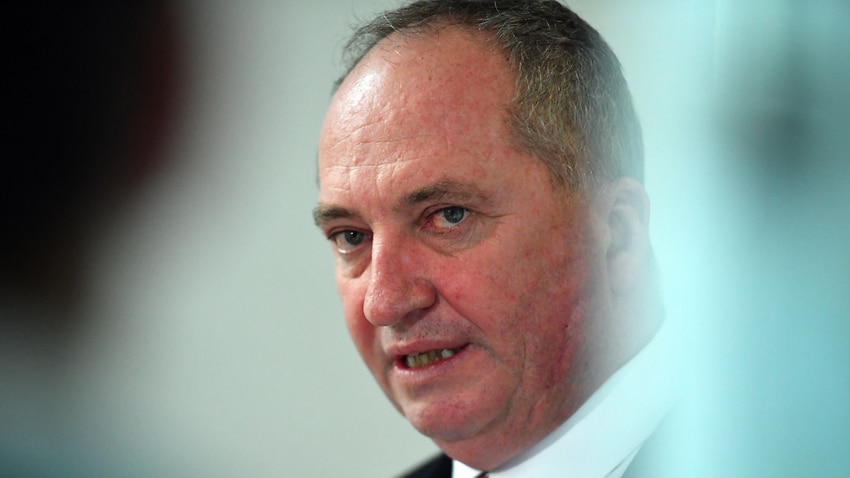 Mr Joyce said four members of the Nationals had been tasked with collating the concerns of the party room into a document to be presented to Mr Morrison.
"We're not grandstanding – we're not trying to prevaricate," he told reporters on Wednesday.
"A decision that affects a nation for three decades deserves from the Nationals Party proper oversight and that's what we're doing."
Mr Joyce said a special party room meeting would be arranged to reconsider the net zero emissions proposal, but declined to provide a deadline for this to take place as doing so would create a "circus". 
He added that it was self-evident that concerns remained within the party room towards the initial proposal presented to the Nationals on Sunday by Energy Minister Angus Taylor.
"If it's a straight-up acceptance of what was presented, then we wouldn't need these discussions, we'd just say yes would just say yes and move on," he said.
"So obviously there are concerns."
The group of four to assess sentiment within the Nationals includes deputy leader and Agriculture Minister David Littleproud, Senate leader and Regionalisation Minister Bridge McKenzie, Resources Minister Keith Pitt and Assistant Minister Kevin Hogan.
The government has not revealed its plan or modelling behind the net zero plan but Mr Morrison has attempted to assure unconvinced MPs its response will protect regional communities.
"The challenges that are occurring globally because of the world's response to climate change will have a significant impact on rural and regional Australia," he said during Question Time on Tuesday.
"What I can be very clear to the Australian people about is that we will be very transparent about what our commitments are."
But it's understood one aspect of the modelling shown to National MPs demonstrated a hit to coal prices from global action on climate change.
Mr Littleproud has said his party is committed to taking a "pragmatic" approach to assessing the proposal to ensure the best interests of regional Australia are protected.
"We're trying to be solution-based not obstructionist," he told reporters on Wednesday.
"We've been very mature about this, and we're working through this as quickly as we can." 
Minister for Agriculture David Littleproud at a press conference at Parliament House in Canberra. Source: AAP
---
The vast majority of Coalition MPs are moving in favour of adopting a net zero target by 2050, but there remains a handful of government MPs and senators sharing their discontent.
Nationals Senator Matt Canavan has warned it will get "ugly" if their party's concerns were not considered in a final decision over adopting the policy.
This came after Mr Joyce conceded Mr Morrison would have a mandate to decide the climate policy in cabinet ahead of the UN summit in Glasgow.
Source link