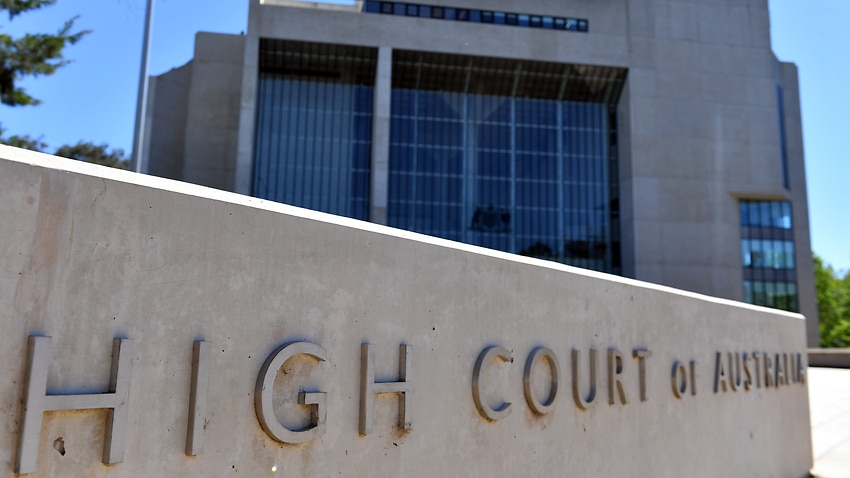 Australia's federal government has been ramping up the use of a strict character test to cancel or deny the visas of thousands of non-citizens since the criteria was strengthened in 2014. 
Section 501 of the Migration Act 1958 lists a variety of reasons why someone may not pass the character test and the Minister for Home Affairs, the Minister for Immigration Citizenship and Multicultural Affairs, or one of their delegates, has the power to deport anyone they deem as posing a threat to other Australians.
But in a judgment handed down on Wednesday, the High Court found that while the minister can re-exercise the power to cancel a visa if "subsequent events or further information provide a different factual basis", an original order to allow a person to stay in Australia is final. 
"Neither the Minister nor the delegate can rely on subsequent events or further information simply to re-exercise the discretion to cancel the visa at the second stage of the decision-making process," the judgment read. 
The case in question 
Zambian man Likumbo Makasa entered Australia on a student visa in 2001 before being granted permanent residency in 2004.
Makasa, a father who is now in his thirties, was first threatened with deportation after being convicted of three counts of having sexual intercourse with a person aged between 14 and 16 in 2006 when he was aged 22.
But immigration authorities' bid to cancel Makasa's visa failed on appeal when the Administrative Appeals Tribunal (AAT) in 2013 ruled it would not be in his children's best interests to have him deported.
Under changes to Section 501 introduced in 2014, a person's visa must be cancelled if a person is sentenced to a term of imprisonment of 12 months or more, is convicted of a sexual crime against a child, and is serving a sentence of imprisonment on a full-time basis, but those changes did not impact Makasa. 
Makasa was then back before a New South Wales court in 2017 on charges including drink driving. He was convicted of breaching his reporting obligations by failing to disclose he downloaded a social media app to communicate with his daughter and was fined $300. He was also fined $1,200 for drink driving and disqualified from driving for 12 months.
Immigration authorities then threatened to cancel his permanent residency visa for a second time, arguing that Mr Makasa failed the character test because of the 2009 sentence and the additional 2017 convictions.  
But the High Court ruled the 2009 sentence couldn't be brought into the argument. 
'Power move' denied
Lawyer Michael Doyle, who represented Makasa, said it was clearly a case of where the Department of Home Affairs sought to overstep its powers.
"The obvious decision that needed to be made has been made," he told SBS News.
"The significance is that it is putting the department in a position where they should not be looking into the past where they have already had an attempt to cancel someone's visa and that cancellation has been overturned, and then try to have another attempt at cancelling a person's visa for the same reasons."
Lawyer and Human Rights For All director principal Alison Battisson said the finding was "another example of a situation in which the Minister of Home Affairs refuses to accept limitations on his powers".
"The minister clearly appealed to the High Court to fight for as broad powers as possible to cancel visas, which can lead to detention and deportation, including in circumstances in which other decision-makers have made reasoned decisions not to cancel a visa," she said.  
"The High Court, through Makasa, has clearly stated that the minister's powers are limited."
Barrister Dr Jason Donnelly, who acted as co-counsel for Makasa's High Court case said a potential important implication of the judgment is that if the minister wishes to overturn a decision of his or her delegate or a decision of the Administrative Appeals Tribunal, the minister will need to act personally and demonstrate the decision is in the 'national interest'. 
"Generally, a national interest decision attracts greater accountability by reporting obligations to Parliament and, by implication, greater awareness of the minister's decision-making process by the Australian media and public."
The Home Affairs Department has been contacted for comment.
– With AAP