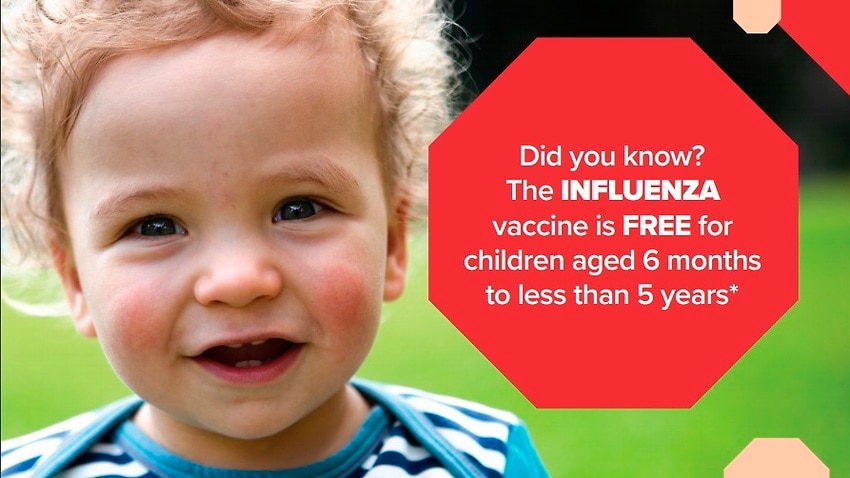 As Australia awaits the go ahead for the roll-out of the coronavirus vaccine, new figures suggest people are more than happy to get their jab.
Federal Health Minister Greg Hunt says the immunisation rates for five-year-olds are now beyond the aspirational target of 95 per cent coverage.
"Reaching our target of 95 per cent supports herd immunity to stop the spread of vaccine-preventable diseases," Mr Hunt said in a statement on Sunday.
"These figures show Australians have both the capacity and the will to lead the world in taking up COVID-19 vaccines, as they recognise how important vaccination is, and how it protects and saves lives."
In the December quarter 2020 Australia's immunisation coverage rate for five-year-old children rose to 95.09 per cent, exceeding the estimated World Health Organisation international average of 86 per cent.
Aboriginal and Torres Strait Islander children at five years old have the highest rates of immunisation in the country at 97.25 per cent.
21 January 2021: Project hopes to educate minorities for COVID-19 vaccine trials
At the same time, Australia's seasonal influenza vaccination program continues to provide increasing numbers of vaccines to Australians of all ages.
In 2020, the independent medical regulator, the Therapeutic Goods Administration, released more than 17.6 million doses of seasonal influenza vaccines for the Australian market.
Mr Hunt believes it shows the faith that Australians have in the TGA to provide expert advice and ensure the safety and efficacy of all vaccines provided to the community.
The TGA is expected to give the nod of approval soon on a COVID-19 vaccine for roll-out from next month.
People in Australia must stay at least 1.5 metres away from others. Check your jurisdiction's restrictions on gathering limits. If you are experiencing cold or flu symptoms, stay home and arrange a test by calling your doctor or contact the Coronavirus Health Information Hotline on 1800 020 080. News and information is available in 63 languages at sbs.com.au/coronavirus.
Please check the relevant guidelines for your state or territory: NSW, Victoria, Queensland, Western Australia, South Australia, Northern Territory, ACT, Tasmania.