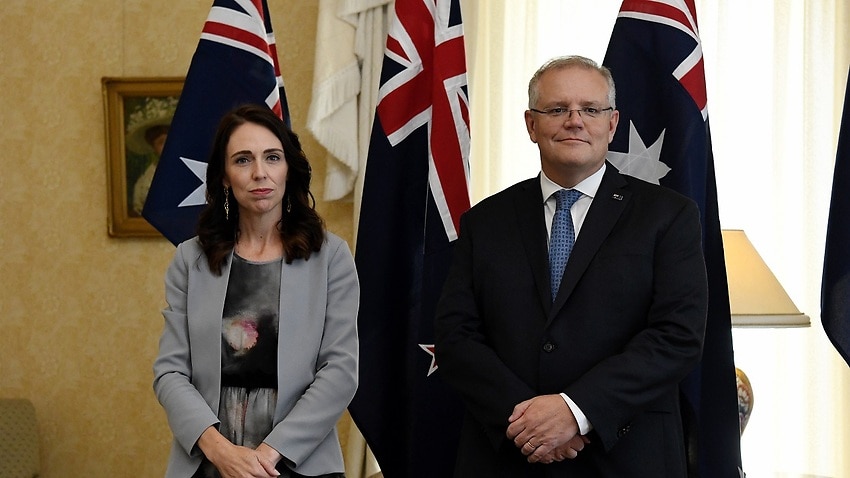 Australia has been ranked among the top 10 countries for its handling of the coronavirus pandemic, with New Zealand taking out the top spot in a poll conducted by a prominent Australian think tank.
Australia was ranked eighth in The Lowy Institute's evaluation, with Vietnam ranking second followed by Taiwan, Thailand and Cyprus.
The Lowy Institute assessed the response of 98 countries in how they managed the pandemic in the 36 weeks following their hundredth confirmed case of the virus.
It judged countries that had fewer reported cases and deaths (both in aggregate and per capita basis), as well as nations where testing rates were high.
China was excluded from the ranking because of a lack of publicly available data on testing.
The United States, Brazil, Iran and Mexico were ranked the worst handlers of the pandemic.
Countries that proved more successful in containing the virus were largely in the Asia-Pacific region.
Lowy Institute researcher Herve Lemahieu said the lead countries all had early border closures and good public health systems in common.
"More importantly, they were able to ring-fence their smaller populations around international borders," he told ABC radio on Thursday.
"So what you found is that for larger countries, central governments with large populations had a bigger challenge of managing the virus among a larger sampling of people, with fewer internal hard borders between them."
He said Australia's response was unique in that it is an island continent and the state decisions were akin to having "six or seven independent countries leading the response".
"That is not a luxury that, for example, where I'm from in Belgium, we could afford."
While some European countries were among the first to be overwhelmed by the pandemic, it was considered as having the most improvement over time in the region, with some nations at one point exceeding the performance of the Asia-Pacific countries before a second wave hit towards the end of 2020.
Amid questions around the success of democracies compared with authoritarian regimes in instituting lockdowns, the analysis showed authoritarian countries did not fare better in suppressing the virus in the long term.
Democratic countries, like the United States and United Kingdom, found marginally more success in handling the pandemic compared to other forms of government.
Countries with a hybrid model, such as Ukraine and Bolivia, were least able to contain the virus.
Mr Lemahieu said while authoritarian regimes did better off initially in mobilising resources and putting in place lockdowns faster, it was harder to maintain over time.
The data demonstrated American political scientist Francis Fukuyama's theory that citizen trust in leaders was significant, he added.
"The dividing line in effective crisis response has not really been about regime type but whether citizens trust their leaders and whether those leaders preside over a competent and effective state," Mr Lemahieu said.
"And that seems to favour countries with smaller populations, more cohesive societies, and more capable institutions."
The analysis also showed it was easier to handle the pandemic in smaller nations.
Countries with smaller populations of less than 10 million did much better than larger countries.
Border closures are impossible for highly urbanised countries, Mr Lemahieu said.
"Four countries with megacities, hyper-globalised, with populations of above 10 million, that becomes incredibly difficult as well."