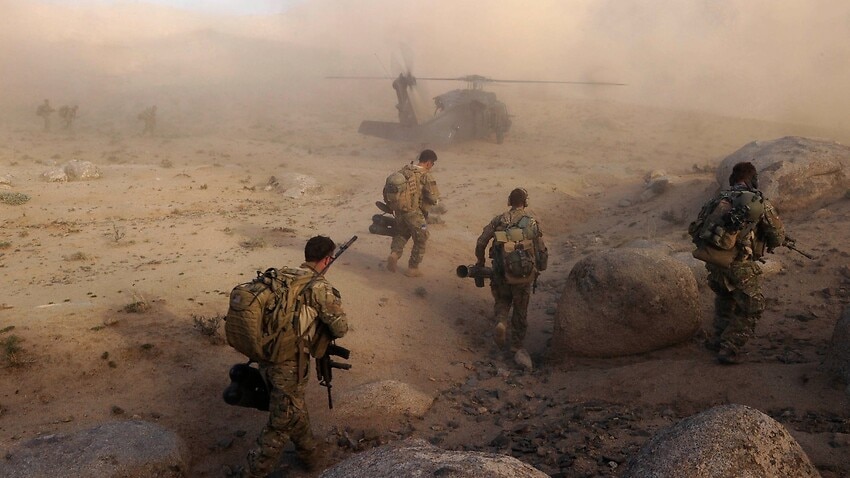 Afghan witnesses of alleged war crimes in Afghanistan say the incidents of mistreatment uncovered so far only scratch the surface of the real number of incidents, as the head of Australia's armed forces conceded it might be possible.
Jawad Zawulistani, the managing director of Afghanistan Human Rights and Democracy Organisation, has spoken to relatives of victims of alleged misconduct by Australian elite soldiers in Afghanistan.
His Kabul-based human rights organisation represents victims of war crimes, and the victims say there are many more incidents beyond what's been documented in Australian media investigations.
"One thing that they have been saying is that, 'these are some of the incidents – what we have seen, what we have suffered in our villages in our remote areas, was way more than this'," Mr Zawulistani told SBS News.
"So that means, even with this (Brereton) report, we still don't know about how widespread these violations was (sic), and maybe in some cases more severe."
The bombshell Brereton report, released on Thursday, found there was "credible information" that Australian special forces soldiers allegedly killed 39 Afghans civilians and prisoners unlawfully.
Mr Zawulistani cross-referenced a list of cases compiled in a report by the Australian Parliamentary Library with a cousin of one victim in Uruzghan, to see if he was familiar with any of the incidents.
"He checked the list and said, 'of course, I personally know some of the victims, but I know dozens of other victims … but the incidents are not listed here'," Mr Zawulistani said.
Australian Defence Force Chief General Angus Campbell has conceded there may be many more cases that have yet to be uncovered.
Asked by the ABC's 730 program if it was possible there were more killings and more incidents than what's been revealed, General Campbell said: "I have to reluctantly accept that is a possibility."
"If there is anyone who has new information or, indeed, additional information relating to known incidents, I really strongly encourage them to come forward to the office of the Special Investigator, when established, otherwise to the Inspector-General."
We Thank To Our Readers For Your All Contributes. We Still Seek Your Support In Pandemic CoronaVirus.
Donate Bellow For Better Future
Registered before? Log in to use your saved details.
If you registered an account, please enter your details below to login. If this is your first time, proceed to the donation form.