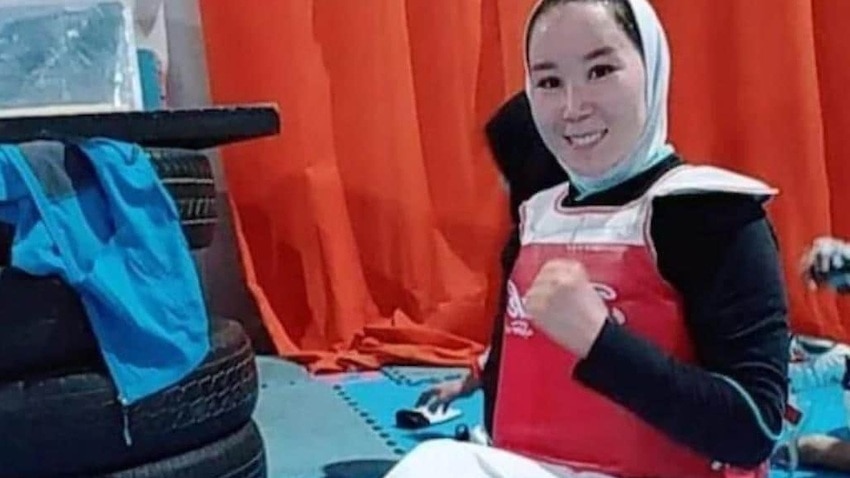 Zakia Khudadadi and Hossain Rasouli arrived in the Japanese capital after a week-long stay in Paris, where they had been housed after fleeing their homeland following the Taliban takeover.
They are now set to be resettled in Australia, according to former Socceroo and refugee advocate Craig Foster and a lawyer assisting the efforts. 
Speaking to the Nine Network on Sunday, Mr Foster confirmed Australia's efforts to grant asylum to the athletes, and thanked those involved, including Foreign Affairs Minister Marise Payne, Immigration Minister Alex Hawke and Independent MP Zali Steggall for doing "an extraordinary job".
Zakia will be the first female Afghan to compete at the Games since 2004 in Athens when she takes part in the women's K44 -49kg taekwondo event on Thursday.
Hossain will line up in the heats of the men's 400m T47 athletics event on Friday.
Lawyer Alison Battisson from Human Rights for All was involved in the efforts to evacuate scores of athletes out of Afghanistan.
She told SBS News she worked with an intern lawyer at her firm to assist Zakia and Hossain escape Afghanistan.
"I have this amazing legal intern who works as a plasterer two days a week so he can then work at my firm three days a week, Eric Zhang, he did [Zakia's] application.
"At night, he was working 24/7 with me as well for at least the first week.
"An unpaid intern saved her life."
Ms Battisson said Zakia and Hossain got to their evacuation flights thanks to a family member of an Afghan Paralympic Committee member.
"[He] stayed with those two for days, translating and pushing for their evacuation. He risked his life to get them over the line.
"That man should absolutely be honoured and given an award because there was no guarantee he would be allowed on a plane, or that he would have been allowed into any country. So we also did his documentation and pushed him obviously."
Ms Battisson said the success of the rescue mission was due to a team of lawyers who had been working non-stop to get Afghans out since the Taliban took power in the country.
"Gradually, this coalition of the willing, of really private citizens and individuals around the world, mainly women, working from their home offices got together, and we just formed a team that was on 24 hours a day.
"Each person had their strengths. And it just gradually evolved throughout the two weeks.
She said it went from looking at refugee applications to "leading somebody through the sewers of the airport of Kabul, which is not what they teach you in law school". 
"So it's it was an incredible process of having private individuals with some support from the government, but only when people got into the airport."
Zakia and Hossain looked set to miss the event following the Taliban's return to power before they were evacuated as part of the joint operation.
"Twelve days ago we were informed that the Afghan Paralympic Team could not travel to Tokyo, a move that broke the hearts of all involved in the Paralympic movement and left both athletes devastated," IPC president Andrew Parsons said. 
"That announcement kick-started a major global operation that led to their safe evacuation from Afghanistan, their recuperation by France, and now their safe arrival in Tokyo." 
In a message of solidarity, Afghanistan's flag was paraded at Tuesday's opening ceremony.
Australian para-canoeist Curtis McGrath is competing at the Tokyo Paralympics.
The war veteran lost both legs while serving in Afghanistan. He said disabled athletes in developing countries face a lot of discrimination.
"I think the first plight of a Paralympic athlete is coming to terms with their disability and how to be included in everyday life.
"And none more so than in a developing nation. It is just so much harder than in a developed nation."
He said the story of Zakia and Hossain is inspirational. 
"And for them to go through that in itself just to become an Afghani athlete is remarkable – let alone to make it to the starting line at the Paralympic Games.
"I watched the opening ceremony and it was a really lovely gesture to see the organising committee make sure that the Afghan flag was flying."
Source link