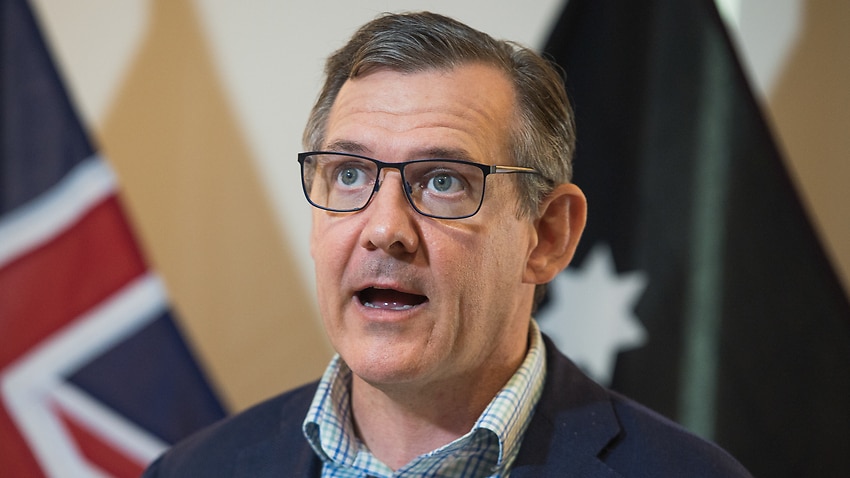 Parts of the Northern Territory will go into a 72-hour lockdown after a COVID-19-infected traveller spent four days in the community.
Chief Minister Michael Gunner says the man in his 30s travelled to Darwin on Thursday after quarantining for 14 days in a Sydney hotel.
He then spent three days in Darwin before travelling to Katherine for work on Sunday.
"Like last time, we have may the decision to lock down fast because of what we do not know," Mr Gunner said. 
"We do not know yet the variant of this virus."
"Critically, we do not know the source of his infection. We do not know if he caught it in hotel quarantine, during his time at the Canberra Airport or at any other time during his transit."
The lockdown of Greater Darwin and Katherine is set to start from midday on Monday.
"The faster we go into a lockdown, the faster we can get out of it. That's the strategy. We are acting fast, we are going hard. That's the best chance we have of stopping this thing in its tracks and then we can get back to business as usual," Mr Gunner said.
During the snap lockdown, there will be only five valid reasons to leave home.
Those are to receive medical treatment, to obtain essential goods and services, to do essential work that cannot be done from home, to exercise for one hour per day no further than 5km from your home and to provide care and support to a person who cannot support themselves.
"They are the same reasons as last time. It worked – we are sticking with what worked," Mr Gunner said.
"In order to further limit movement, for everything that isn't groceries, food or medicines, where possible, you will be required to use the click-and-collect service." 
The man returned a positive COVID-19 result on Sunday after mandatory testing.
He earlier returned a negative test on day 14 of his stay in Sydney before flying to the NT via Canberra.
He is currently in isolation in Katherine and will be moved to the National Centre for Resilience on Monday.
Source link