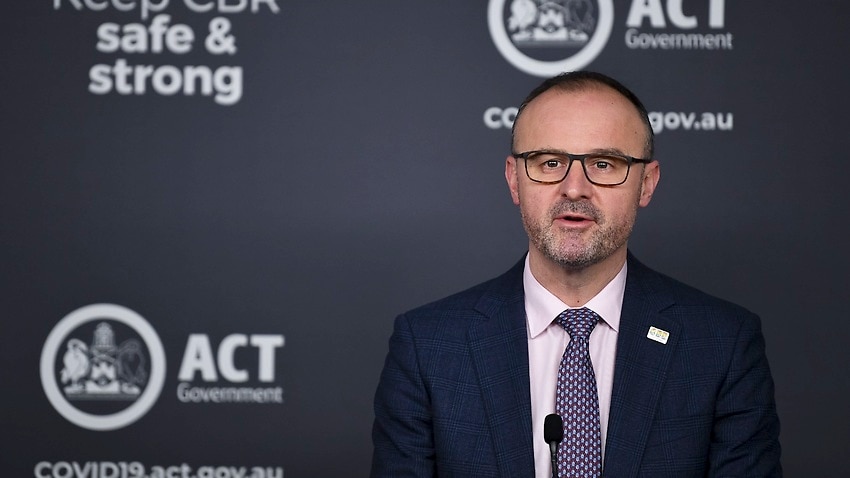 Federal figures show 80.2 per cent of over-70s in Canberra are double-dosed, and the over-50s cohort is on 71 per cent.
ACT chief minister Andrew Barr expects full vaccination rates for those cohorts, as well as people in their 40s, to hit 95 per cent in the coming months.
Nearly 250,000 people have received at least one vaccine dose.
But Mr Barr warns the months ahead will be difficult.
"Until we exceed those vaccination targets that provide the community with the protection we need, we can only gradually ease restrictions," he told reporters.
He said he believed that the 70 and 80 per cent vaccination targets should include children aged as young as 12 rather than from the age of 16.
"We should vaccinate 12-plus. And we should consider them in the eligible vaccination population threshold," Mr Barr said. 
Australia's medicines regulator, the Therapeutic Goods Administration (TGA), has approved the use of two vaccines – Pfizer and Moderna – for adolescents aged 12-plus. 
Mr Barr said it would take a week or two longer to move the vaccination target to include those aged 12-plus. 
"They are Canberrans, they are Australians. We should aspire to vaccinate them," he said. "It will also allow schools to return in a safe way."
Canberra's lockdown runs until midnight on September 17.
Additional reporting: SBS News
Source link