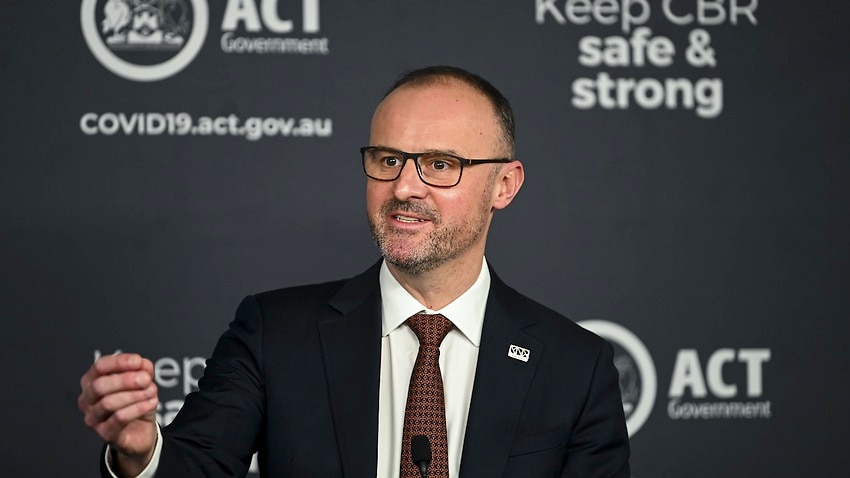 Among the new COVID-19 cases are two fully vaccinated aged care workers at the Calvary Haydon Retirement Community who had been wearing PPE at work. 
More people linked to the facility have also tested positive for the virus and will be included in tomorrow's case tally. 
ACT Health Minister Rachel Stephen-Smith said the index case is believed to be a nurse who worked while unknowingly infectious. Their positive test result came back last night. 
A 72-hour emergency response plan has been activated and procedures put in place to care for residents.
"Residents will be kept safe in their rooms and provided with their usual care, with some changes under the outbreak conditions to ensure that their isolation is maintained," Ms Stephen-Smith said.
"All of our aged care facilities are very well-prepared for an outbreak, and Calvary has responded really quickly to this one, including providing information to families about what is happening on site."
She said the facility is closed as deep cleaning takes place and a risk assessment is carried out. Temporary staff arrangements are being made to replace the "very significant number of staff" who need to isolate. 
"Both Calvary and Canberra Health Services have been working together to ensure the facility can continue to be staffed," she said.
Of the aged care staff in the ACT, 99.2 per cent have received one vaccine dose and 87 per cent are fully vaccinated. 
Twelve people in the ACT are in hospital with COVID-19, including three in intensive care. Two patients require ventilation.
Nearly 57.5 per cent of the ACT's eligible population is fully immunised. More than 83 per cent have had one dose of a vaccine.
Additional reporting: AAP.
Source link