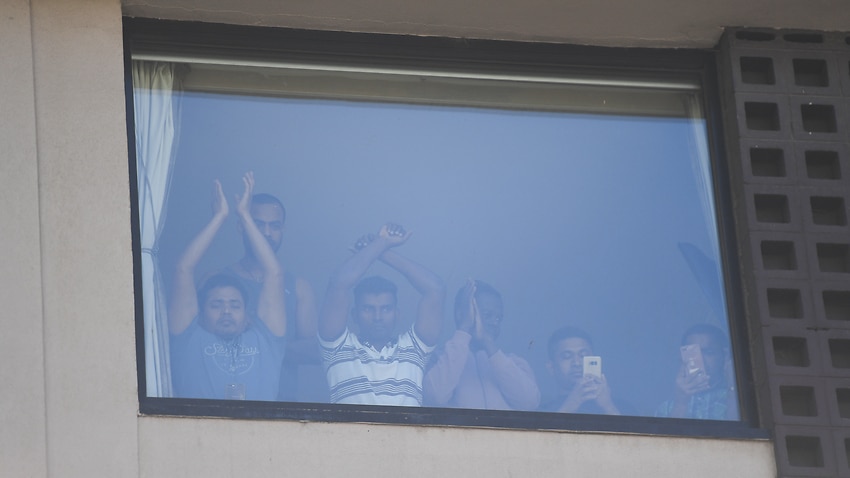 Twenty-six asylum seekers held in a hotel in Melbourne's inner-north have reportedly been told they are being released into the community on bridging visas.
The men, who had been brought to Australia under medevac legislation from detention centres on Manus Island and Nauru, have been detained in hotels for more than a year. 
The men were transferred from the Park Hotel in Carlton on buses to the Melbourne Immigration Transit Accommodation Centre on Wednesday morning to be processed and released, advocates say.
Advocates said they expected the men to be released around 3pm AEDT on Wednesday.  
The bridging visa means the men can live in the community until final decisions on their claims for asylum are made. 
"This is a victory first and foremost for the men inside, who've put up with terrible conditions for years but never gave up their struggle for freedom," Nahui Jimenez, protest coordinator for advocacy group Campaign Against Racism and Fascism, told SBS News.
"As well, it's a victory for the refugee movement, who have been united in hitting the streets day after day, month after month."
News of the apparent impending releases spread after a Kurdish refugee held at the hotel, Mostafa Azimitabar, sent a tweet about it late on Wednesday morning.
"Congratulations!!!" he wrote.
The Park Hotel has been the site of daily protests and vigils against the detention of the men.
"We will continue to protest until every single refugee in that building is set free" Ms Jimenez said. 
"As well, each of them should be given permanent citizenship immediately, not just the bridging visas they've been offered so far."
SBS News has contacted the Department of Home Affairs for comment.